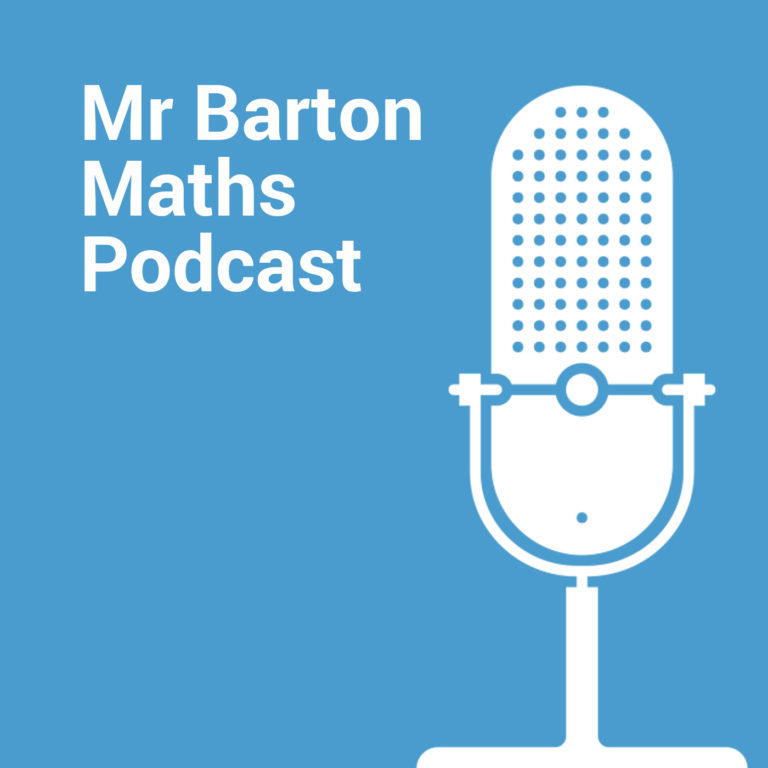 Mr Barton Maths Podcast
Craig Barton interviews guests from the wonderful world of education about their approaches to teaching, educational research and more. All show notes, resources and videos here: https://www.mrbartonmaths.com/blog/
#123 Peps McCrea: Motivated teaching
Peps McCrea returns to the podcast to talk about the secret ingredient in learning – motivation. Peps argues that it is motivation that dictates what students pay attention to, and it is what they pay attention to that determines what they are likely to remember. Peps describes the 5 core drivers of motivation, and provides practical suggestions for how teachers can tap into these in their classrooms. A must listen!
For more information about today's guest, plus links to the websites, resources and ideas they mention, please visit the show notes page: http://www.mrbartonmaths.com/blog/peps-mccrea-motivated-teaching/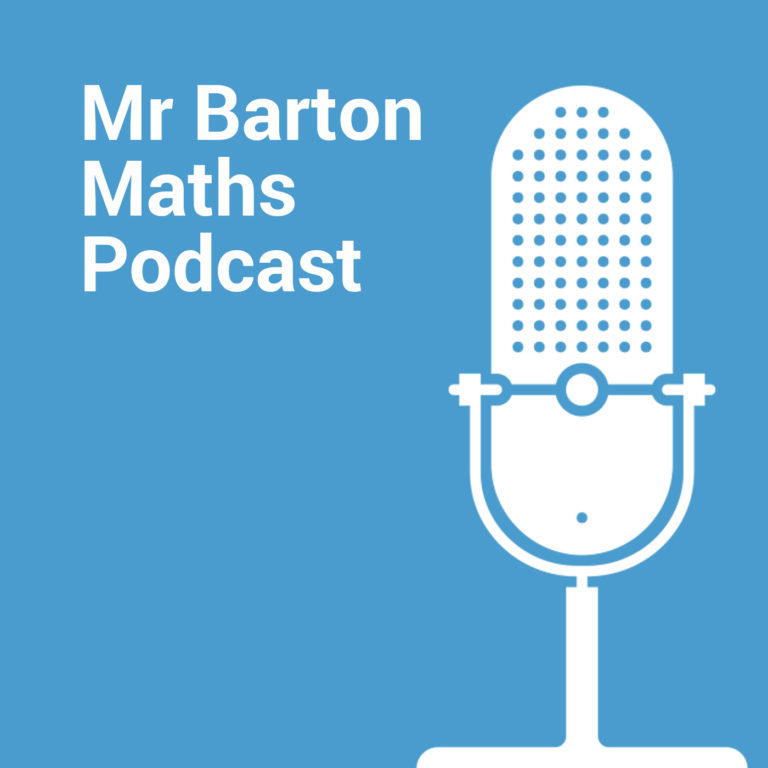 ***
This episode of the Mr Barton Maths Podcast is kindly supported by Arc Maths.
You can find more information about their app for helping students remember those crucial maths skills – and register for a free trial – at arceducation.co.uk/for-schools/
***
Hello, and welcome to another episode of the Mr Barton Maths Podcast, with me Craig Barton.
This time around I was delighted to welcome back to the show, Peps Mccrea.
As we found out last time he was on, Peps has quite the CV. He is a former Fasttrack maths teacher and Senior Lecturer in mathematics education. He has been a National Curriculum Advisor for the DfE, External Examiner at the OU, and is the author of Lean Lesson Planning and Memorable Teaching. Peps has three Masters degrees (in Engineering Design, Educational Leadership, and Educational Research) and holds Fellowship Awards from the University of Brighton and the Young Academy. He is now the Dean at the Ambition Institute – something that we speak about at the start of our conversation. I can also testify that he is also a good cook, which only adds to my jealousy.
Peps' last appearance back in November 2017 is in the top 3 of most listened to episodes with well over 15,000 downloads. Then we spoke about making teaching memorable, and this time around we add a key piece to the puzzle of learning in the form of motivation, with the release of Peps new book: Motivated Teaching.
In a wide-ranging interview we covered the following, and more:
Why did Peps want to write about motivation?
Just how does he write so concisely?
What surprised Peps during his research?
Why is motivation such an important subject for teachers to understand?
What is the relationship between attention and motivation?
What is the role of fun and rewards?
And then the big one: what are the 5 core drivers of motivation, and how can teachers harness them in the classroom?
Some sequels are a disappointment – Speed 2 Cruise Control, Matrix reloaded, My Girl 2- but I am pleased to say that The Return of Peps certainly was not. This conversation is jam-packed full of research-backed practical advice. And I absolutely love Peps' take on motivation, that it determines what our students pay attention to, and hence what they are likely to remember and learn, thus beautifully complementing Dan Williangham's insight that memory is the residue of thought. I know you will love this one.
On Twitter, Peps is @pepsmccrea
His website is pepsmccrea.com
His first book is Lean Lesson Planning
His second book is Memorable Teaching
His latest book is Motivated Teaching
***
My usual plugs: