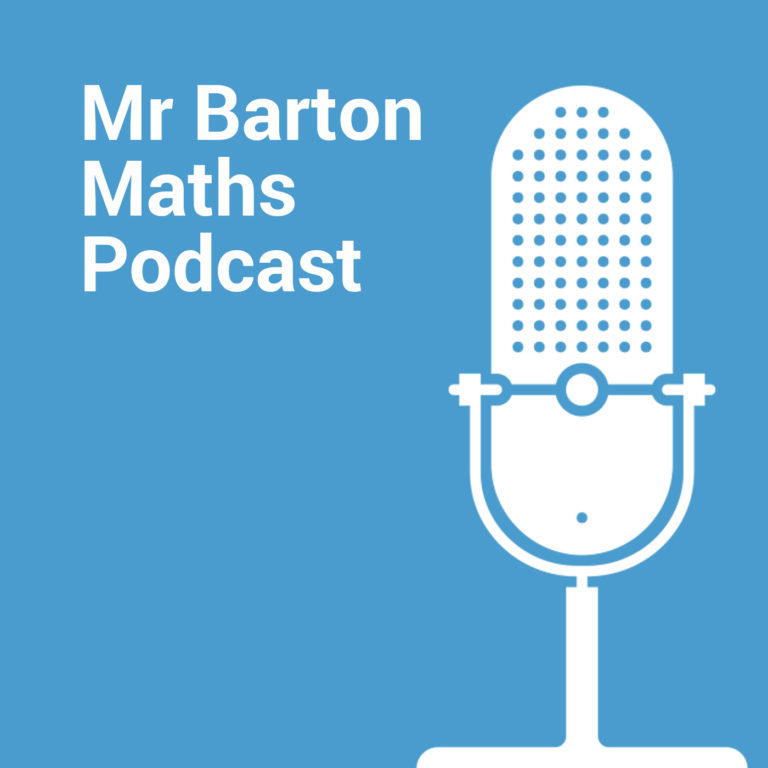 Mr Barton Maths Podcast
Craig Barton interviews guests from the wonderful world of education about their approaches to teaching, educational research and more. All show notes, resources and videos here: https://www.mrbartonmaths.com/blog/
#122 Jo Morgan: Teaching Key Stage 3 maths
Jo Morgan returns to the show to discuss how she is finding it this year with no GCSE or A Level classes. It turns out she is loving it, and we discuss in depth the beauty of teaching Key Stage 3 maths, the mistakes she sees other schools make with this phase, and the simple strategies for improvement that any school or teacher could implement.
For more information about today's guest, plus links to the websites, resources and ideas they mention, please visit the show notes page: http://www.mrbartonmaths.com/blog/jo-morgan-teaching-key-stage-3-maths/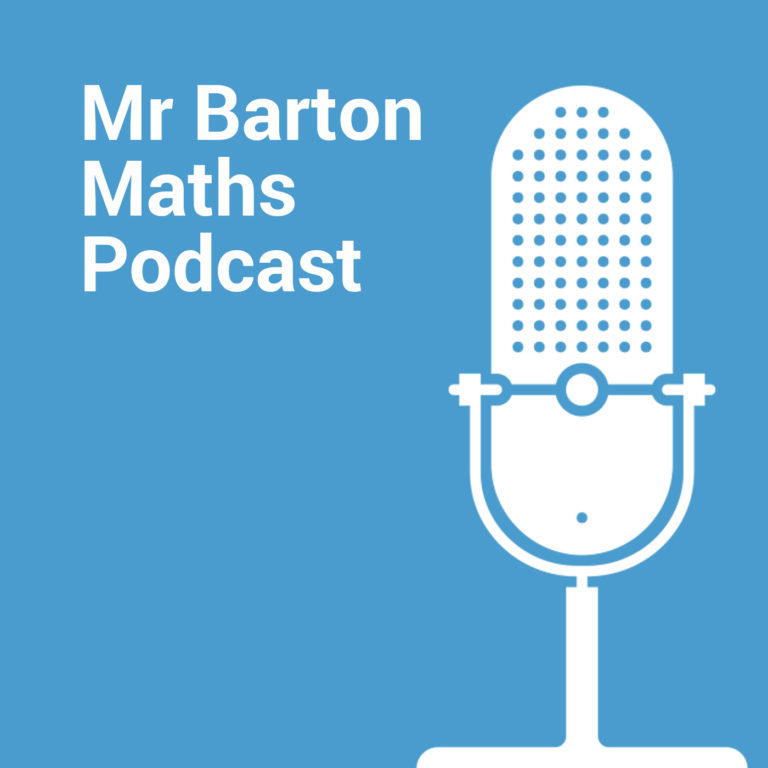 ***
This episode of the Mr Barton Maths Podcast is kindly supported by Alpha Cards.
You can find more information by checking out their brand new website here:  alpha-cards.com/shop
And you can follow Alpha cards in the following places:
Facebook – @AlphaCards
Twitter – @AlphaCard_
Instagram – @alphacard_
LinkedIn – Alpha Card Compact Media
Email for contact is [email protected]
***
Hello, and welcome to another episode of the Mr Barton Maths Podcast, with me Craig Barton.
This time around I spoke to Jo Morgan.
Jo is a legend of the maths teaching community. Her website, resourceaholic, is the go-to site for many teachers to find hand-picked, curated, top-quality resources and her Maths Gems series of posts are a must read for the latest mathematical gold out there. But as we all know, Jo is perhaps best known for her frequent appearances on this very podcast as my co host for several Conference Takeaways episodes as well as a few standalone episodes. Indeed – although she hasn't actually said this – it is probably her life's proudest achievement.
When Jo told me she was moving school and would be focussing purely on teaching Key Stage 3 maths, with no GCSE or A Level in the mix, I wanted to get her on the show to talk about it, especially having been blown away by her recent Mathsconf workshop on the very same subject.
So, in a wide ranging, conversation, Jo and I discussed the following things, and plenty more besides:
We begin with a catch-up as I ask how Jo has found juggling teaching responsibilities with being on the senior leadership team?
And how has Jo and her colleagues adapted to the challenges of teaching amid Covid?
How did Jo feel when she found out she would only be teaching Key Stage 3?
What mistakes does Jo think schools make with how Key Stage 3 maths is viewed and supported?
And then the big one… Jo takes us through some simple strategies to improve Key Stage 3 maths in any school, including advice for HoDs, KS3 coordinators, and every teacher
Finally Jo reflects on how she has changed as a teacher over the years.
Jo is a good friend and an excellent podcast guest. I know you will get a lot out of this conversation.
***You can find out about our Marvellous Maths 2 online course here***
On Twitter Jo is: @mathsjem
Jo's blog is: resourceaholic.com
***
My usual plugs: