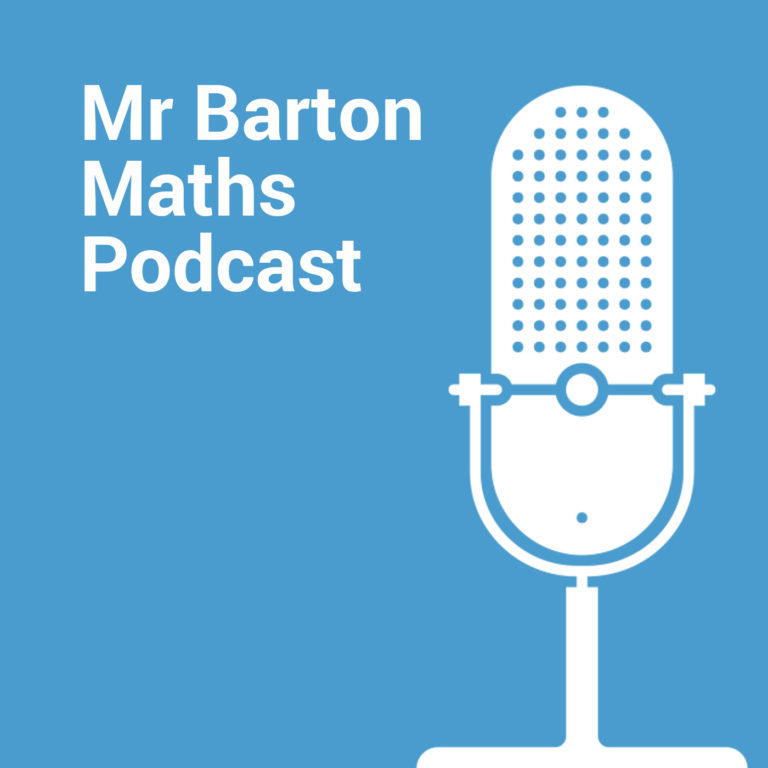 Mr Barton Maths Podcast
Craig Barton interviews guests from the wonderful world of education about their approaches to teaching, educational research and more. All show notes, resources and videos here: https://www.mrbartonmaths.com/blog/
#121 Conference Takeaways: MathsConf24 (online!)
Join me and Jo Morgan for a Conference Takeaways podcast from the second ever online MathsConf. We discuss a controversy about moving the decimal point, the importance of tasks, ratio tables, Increasingly difficult questions, technology, maths tricks, Times tables and much, much more.
For more information about today's guest, plus links to the websites, resources and ideas they mention, please visit the show notes page: http://www.mrbartonmaths.com/blog/conference-takeaways-mathsconf24-online/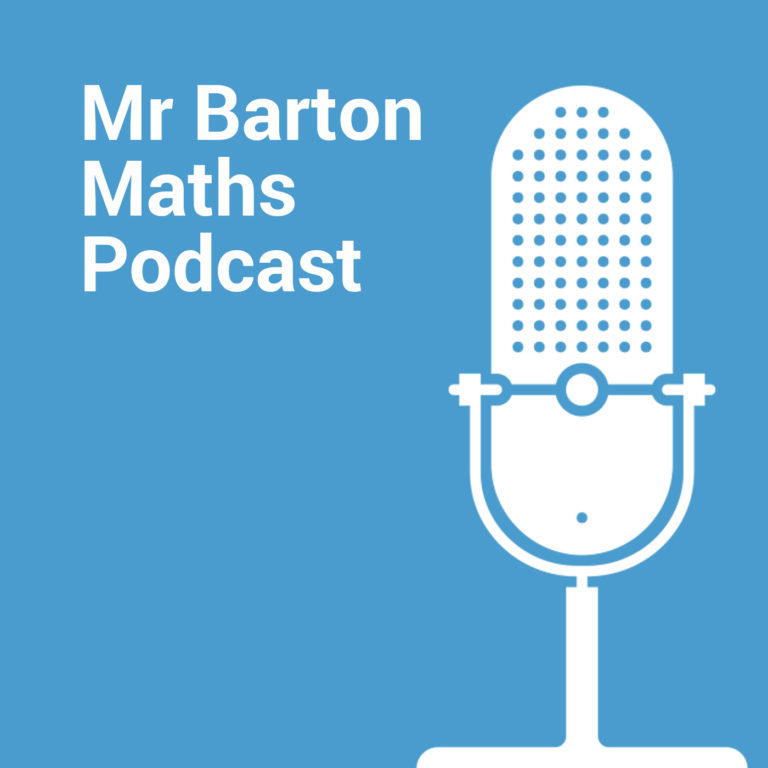 Hello, and welcome to another episode of the Mr Barton Maths Podcast, with me Craig Barton.
This is another Conference Takeaways podcast, this time from the online MathsConf24 that took place in October 2020. I am reunited my regular Conference Takeaways co-host Jo Morgan (@mathsjem on Twitter and the creator of the online bible of maths resources, resourceaholic.com) to share our key thoughts and takeaways from the selection of workshops we were lucky to see.
We discuss the following things, and much more besides:
The forthcoming Marvellius Maths 2: Misconceptions, Methods and Mastery
Controversy about moving the decimal point
The importance of tasks
Ratio tables
Increasingly difficult questions
Technology
Maths tricks
Times tables
And plenty more besides
The session I planed to run, but never did – 7 ways the Ultimate Scheme of Work could change your life – can be found here craigbarton.podia.com
I really hope you find this discussion useful, whether you attended the conference or not. Thanks so much for Jo for taking the time to talk to me.
***
My usual plugs: