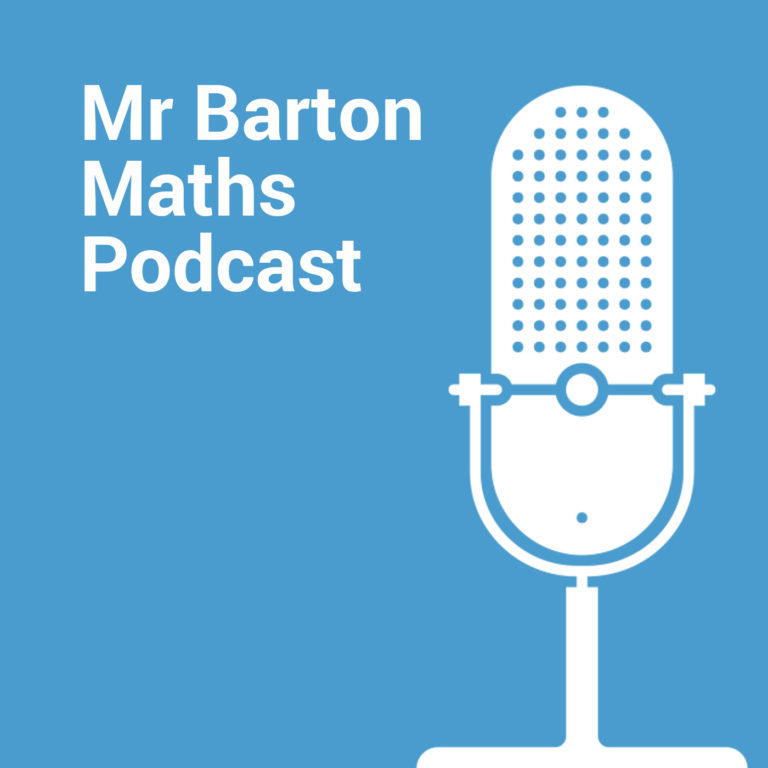 Mr Barton Maths Podcast
Craig Barton interviews guests from the wonderful world of education about their approaches to teaching, educational research and more. All show notes, resources and videos here: https://www.mrbartonmaths.com/blog/
#153 Research in Action 19: Teaching mixed-attainment with Tom Francome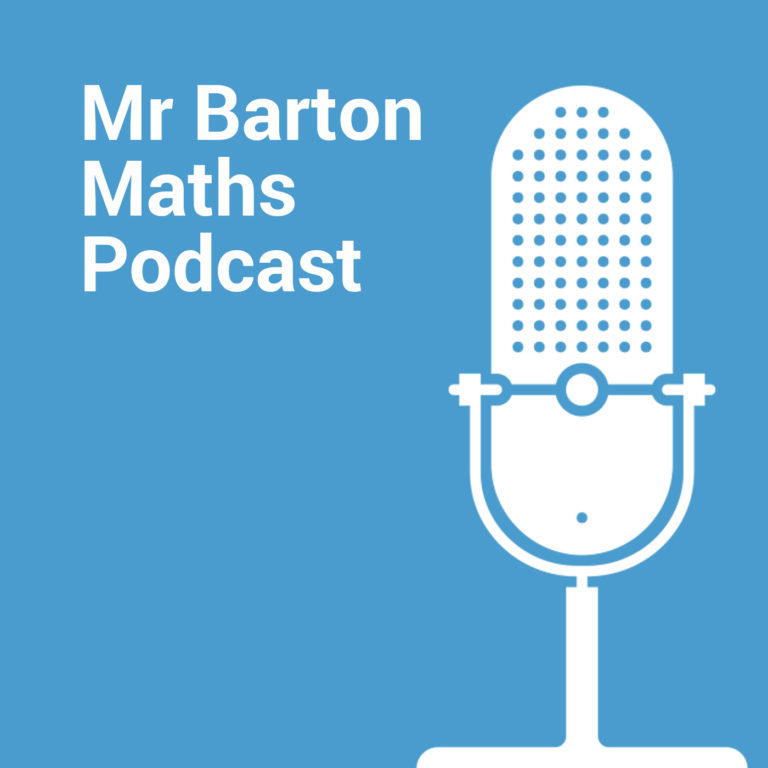 ***
This episode of the Mr Barton Maths Podcast is kindly supported by Arc Maths.
You can find more information about their app for helping students remember those crucial maths skills – and register for a free trial – at arceducation.co.uk/for-schools/
***
Hello, and welcome to another episode of the Mr Barton Maths Podcast, with me Craig Barton.
This is an episode from season 2 of the Research in Action mini series, where I interview a researcher from the Mathematics Education Centre at Loughborough University about their chosen area of interest, and the implications for maths teaching and learning. You can check out all the previous conversations in the series here.
Episode 9 features Tom Francome.
Tom's role in the Centre is to work to integrate basic research, academic scholarship and practical experience. Tom also teaches on the mathematics PGCE. He completed his mathematics degree at the University of Birmingham where he stayed to undertake teacher education in secondary mathematics. Tom taught mathematics in schools and worked for many years as a Head of Mathematics and Head of Faculty winning the TES Award for 'Maths Team of the Year 2015'. He contributed lesson materials for the EEF funded project on Best Practice in Mixed-Attainment Teaching. This work was awarded the 2016 BCF-BERA Routledge Curriculum Journal Prize. Tom was previously a lecturer in secondary mathematics education at the University of Birmingham. Tom is interested in all aspects of educational research but in particular equitable approaches to teaching mathematics and the development of expertise. Tom is currently conducting PhD research into the nature of practising in mathematics.
Now, regular listeners will know that this is Tom's second appearance on the show. The last time he was on we discussed supporting novice teachers and planning lessons, so that is definitely worth checking out. The other episode that is relevant here is my conversation with Helen Hindle from 2018 about teaching mixed attainment students. That proved one of the most listened episodes in the podcast's history, and is something of a prequel to what Tom and I discuss today. Because here the focus is very much on two related things: teaching mixed attainment classes, and the tasks and activities that support this. This has always been of great interest to teachers – myself included – but particularly in the current climate where many secondary school teachers may be gearing up for their first ever year of mixed-attainment teaching due to their new Year 7 students having no SATs data from primary school that might usually be used to allocate students into sets. Mixed attainment teaching is an area I have little experience in, one that I feel I would struggle to do effectively, and also ne I have lots of questions about. Fortunately, Tom is great at answering them.
If you want to download an mp3 version of this episode, you can do so here.
Links to things discussed in the show:
Mixed attainment – do's and don'ts: https://www.ucl.ac.uk/ioe/sites/ioe/files/dos_and_donts_of_attainment_grouping_-_ucl_institute_of_education.pdf
Lumen professional development: https://www.lboro.ac.uk/services/lumen/professional-development/
Here's one where Tom talks about MA: https://www.lboro.ac.uk/services/lumen/professional-development/mixed-attainment-grouping/
and a paper: Francome, T. & Hewitt, D. (2018) "My math lessons are all about learning from your mistakes": how mixed-attainment mathematics grouping affects the way students experience mathematics, Educational Review, 72:4, 475-494, https://doi.org/10.1080/00131911.2018.1513908
Blog summary: https://blog.lboro.ac.uk/cmc/2021/03/16/mixed-ability-maths-groups-influence-pupils-mindsets-teachers-mindsets-and-teachers-beliefs-and-practices/
Principles of economy: Hewitt, D. (1994) The principle of economy in the learning and teaching of mathematics. Open University. https://repository.lboro.ac.uk/articles/The_principle_of_economy_in_the_teaching_and_learning_of_mathematics/9371264
short version: https://repository.lboro.ac.uk/articles/conference_contribution/The_economic_use_of_time_and_effort_in_the_teaching_and_learning_of_mathematics/9373553
more: https://repository.lboro.ac.uk/authors/Dave_Hewitt/1247637
https://www.lboro.ac.uk/services/lumen/professional-development/mixed-attainment-grouping/
Foster, C., Francome, T., Hewitt, D., & Shore, C. (2021). Principles for the design of a fully-resourced, coherent, research-informed school mathematics curriculum. Journal of Curriculum Studies, XX(X), XX–XX. https://doi.org/10.1080/00220272.2021.1902569
Blog summary: https://blog.lboro.ac.uk/cmc/2021/05/18/designing-a-fully-resourced-research-informed-school-mathematics-curriculum/
Francome, T. & Hewitt, D. (2018) "My math lessons are all about learning from your mistakes": how mixed-attainment mathematics grouping affects the way students experience mathematics, Educational Review, 72:4, 475-494, https://doi.org/10.1080/00131911.2018.1513908
Blog summary: https://blog.lboro.ac.uk/cmc/2021/03/16/mixed-ability-maths-groups-influence-pupils-mindsets-teachers-mindsets-and-teachers-beliefs-and-practices/
My usual plugs: