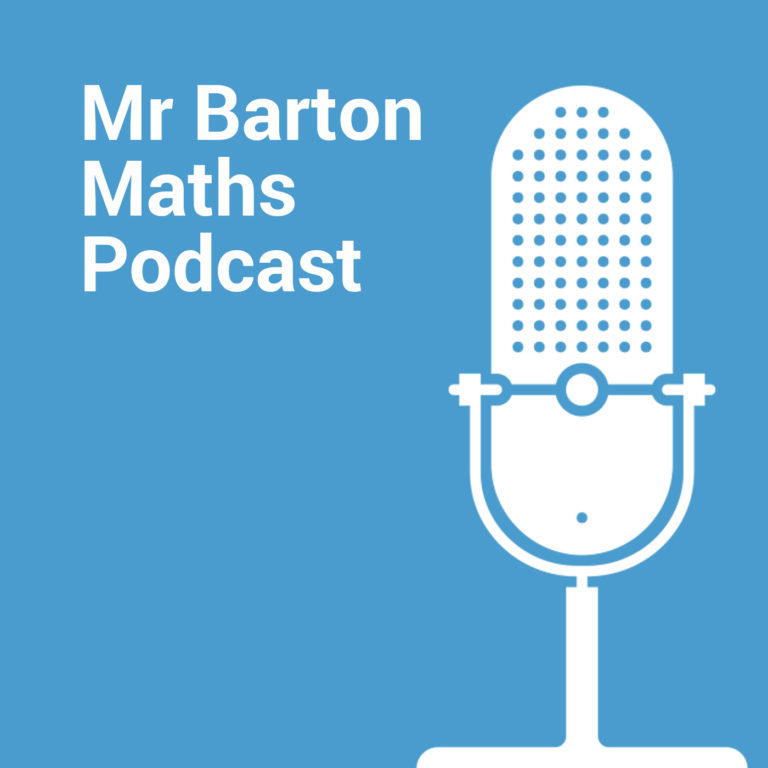 Mr Barton Maths Podcast
Craig Barton interviews guests from the wonderful world of education about their approaches to teaching, educational research and more. All show notes, resources and videos here: https://www.mrbartonmaths.com/blog/
#115 Mark Healy: Cognitive science versus cognitive psychology
Psychology teacher and Deputy Head, Mark Healy, joins me to discuss the distinction between cognitive science and cognitive psychology, their potential misuse in schools, and how schools can build a culture whereby staff willingly engage in meaningful CPD. Mark will also return soon to discuss sleep!
For more information about today's guest, plus links to the websites, resources and ideas they mention, please visit the show notes page: http://www.mrbartonmaths.com/blog/mark-healy-cognitive-science-versus-cognitive-psychology/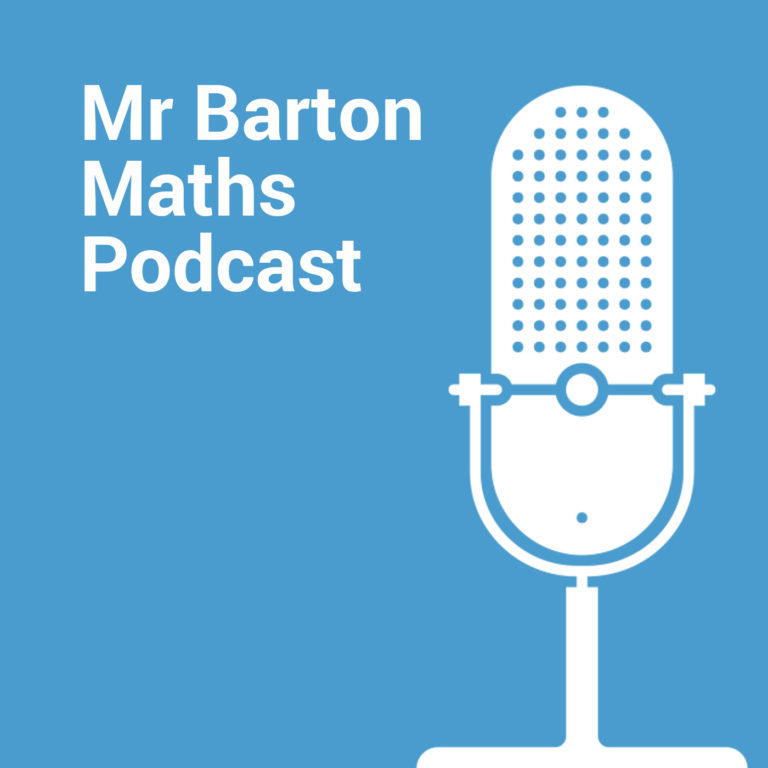 ***
I have produced a series of online workshops. High-quality, low-cost, professional development you can take at a time and place that suits you.
Find out more here: craigbarton.podia.com
***
Hello and welcome to another episode of the Mr Barton Maths podcast, with me Craig Barton.
This time around I spoke to Mark Healy
Mark is a teacher of Psychology is a Deputy Headteacher up in sunny Scotland. He has had a wide range of teaching experience in the UAE & Hong Kong and in what we Ebglander's would call Pupil Referral Units.
I first got to know Mark when I were lucky enough to see him give a talk about sleep at researchEd Blackpool a few years ago, and I have been a fan ever since. I have also been lucky enough to visit his school a couple of times to work with his team and see some of the wonderful things that are going on there.
Now, the original plan was to interview Mark in one episode. But – as is often the case on this show – we simply had too much to talk about. So, I am going to put this episode out as Part 1, and get Mark back on the show to talk about sleep, growth mindset and behaviour.
But fear not, because the conversation you are about to hear is still jam-packed full of gems.
In a wide ranging conversation,we discussed the following things, and plenty more besides:
My Maths Speed Dating questions once again may lead to me being arrested under the Trades Descriptions Act as diversions and tangents maena they take about 40 minutes to get through. But I hope you agree it is worth it!
And then we discuss not one, but two of Mark's favourite failures. There is a great story about a lesson Mark taught, and then something for senior leaders to reflect upon
Next up we move into the realms of cognitive science and cognitive psychology. What is the difference, and does it matter?
Is the increased awareness of teachers of these areas a good thing?
What are some of the main issues Mark sees?
And what are some of the key takeaways for teachers
Mark is an incredibly engaging speaker, and a wonderful person to chat to. I loved this conversation, and I cannot wait for Part 2.
***
My usual plugs:
Thanks so much for listening, stay safe, and I really hope you enjoy the show
Craig Barton