***
This episode of the Mr Barton Maths Podcast is kindly supported by MyMaths from Oxford University Press.
Any teacher can sign-up for a 30 day free trial by visiting mymaths.co.uk/subscribe
***
Hello, and welcome to another episode of the Mr Barton Maths Podcast, with me Craig Barton.
This is another Conference Takeaways podcast, this time from the online Mathematical Association Conference that took place in April 2021. I am reunited my regular Conference Takeaways co-host Jo Morgan (@mathsjem on Twitter and the creator of the online bible of maths resources, resourceaholic.com) to share our key thoughts and takeaways from the selection of workshops we were lucky to see.
We discuss the following things, and much more besides:
Hannah Fry's keynote on communication
Transition from GCSE to A Level this summer
Talking maths with your children
Parental support for learning in general
My session on misconceptions with area and perimeter
And more!
I really hope you find this discussion useful, whether you attended the conference or not. Thanks so much for Jo for taking the time to talk to me.
If you need to, you can download an mp3 version of the podcast here (but most podcast providers give you the option to download for offline listening)
Links to the resources I mentioned in my session: Maths' Many Misconceptions: Perimeter and area
My other misconceptions CPD sessions
Factors and multiples
Angles
Marvellous Maths 2
Section 1: Area from counting squares
CIMT – MEP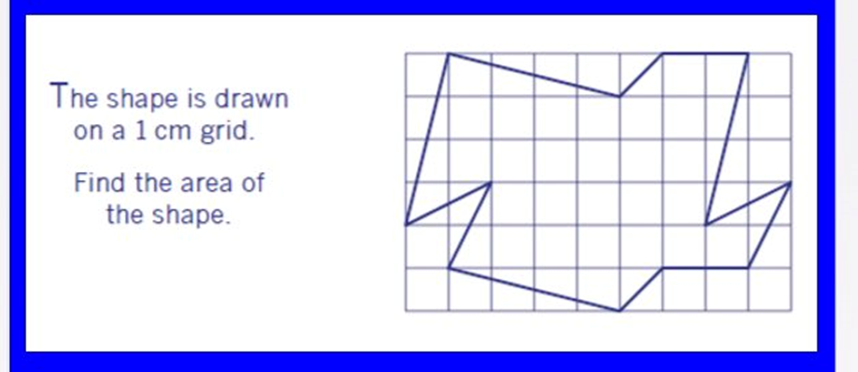 Miss Konstantine – shape
SMILE Resource – Polygon areas
SMILE Resource – Area of polygons
Section 2: Area of a quadrilateral
My Demonstration
Paul Rowlandson blog
Equable parallelograms
***
My usual plugs:
***