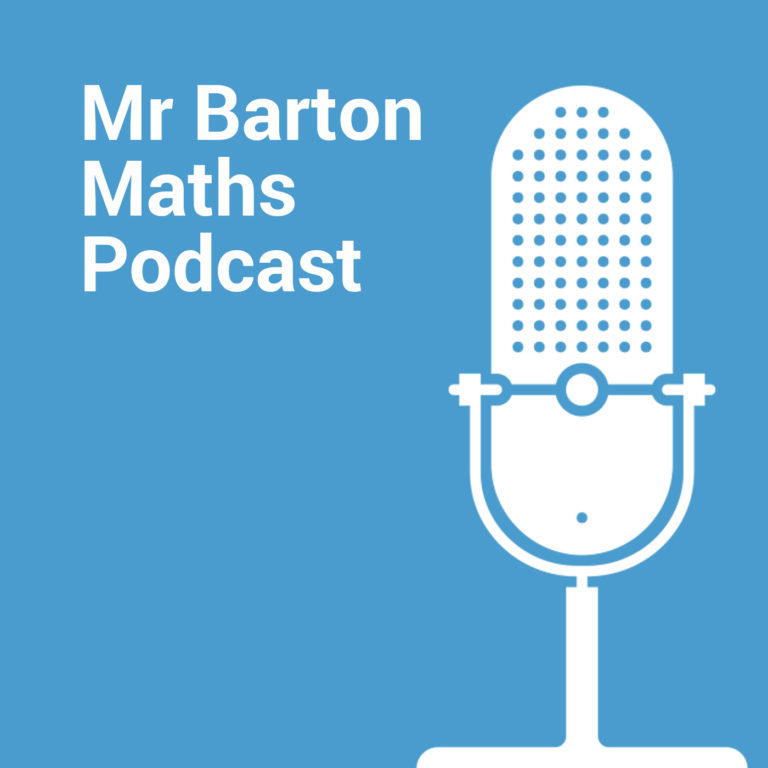 Mr Barton Maths Podcast
Craig Barton interviews guests from the wonderful world of education about their approaches to teaching, educational research and more. All show notes, resources and videos here: https://www.mrbartonmaths.com/blog/
#179 Tools and Tips for Teachers: Episode 6 (with Ollie Lovell, Emma Turner and Tom Sherrington)
For this special episode (kindly sponsored by Casio Education), Ollie Lovell and I are joined by Emma Turner and Tom Sherrington to discuss coaching, the view form the back of a lesson, pre-testing, implied competencies and more! Access the show-notes here: mrbartonmaths.com/blog/tools-and-tips-for-teachers-6
Time-stamps:
Be wary of the view from the back of your lessons (05:29)
Implied competencies at primary (21:52)
The Montessori approach (37:01)
Why cannot Craig not make pretesting work? (58:45)
Is coaching in groups better than one-to-one? (1:21:53)
The power of manipulatives (1:35:15)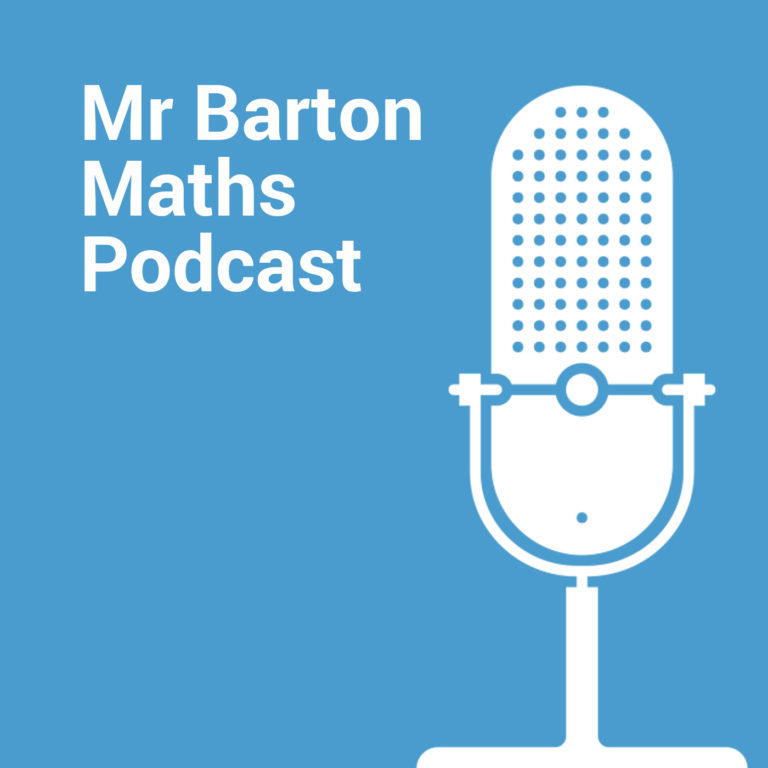 Sponsor details
This episode of the Mr Barton Maths podcast is proudly supported by Casio Education. Check out the fantastic resources they have available for teachers here: education.casio.co.uk/mr-barton-maths
Episode details
Ollie Lovell is a maths and science teacher from Australia, an author, and my longtime, bitter podcasting rival. We have decided to get together once a month to share three things we have each learned and get the other's take on it. This month we have guests! We are joined by the fantastic primary specialist Emma Turner and Walkthrus guru Tom Sherrington from the Mind the Gap podcast.
Time-stamps
Be wary of the view from the back of your lessons (05:29)
Implied competencies at primary (21:52)
The Montessori approach (37:01)
Why cannot Craig not make pretesting work? (58:45)
Is coaching in groups better than one-to-one? (1:21:53)
The power of manipulatives (1:35:15)
Emma and Tom's stuff
The Mind the Gap podcast is available here
Emma's new book is Initium
Tom's first WalkThrus book is here
Ollie's stuff
My usual plugs