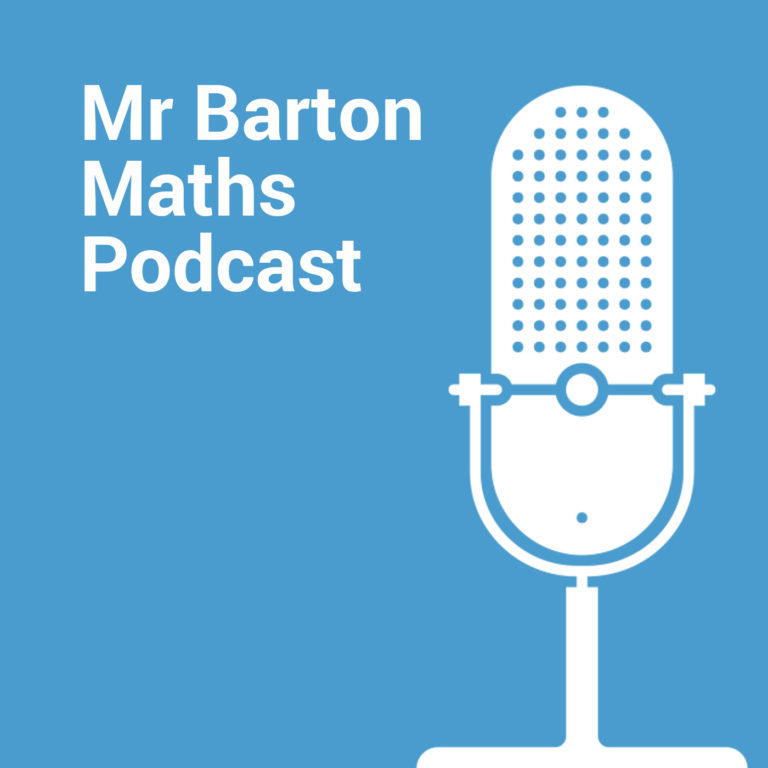 Mr Barton Maths Podcast
Craig Barton interviews guests from the wonderful world of education about their approaches to teaching, educational research and more. All show notes, resources and videos here: https://www.mrbartonmaths.com/blog/
#180 Surviving and thriving an Ofsted inspection with Ofsted's Maths Subject Lead Steve Wren
The episode features a conversation with Ofsted's Maths Subject Lead, Steve Wren. We discuss everything from inspections, subject deep-dive, lesson observations, book scrutinies, COVID and more. For show notes, please visit: mrbartonmaths.com/blog/ofsted
Time-stamps:
Education career, controversies, and accents. (13:13)
Maths education, policy, and personal interests. (15:31)
Maths education and refereeing football. (20:56)
Football refereeing and teaching career insights. (23:27)
Lesson planning and the importance of cutting losses. (26:31)
Ofsted inspections and their practicalities. (29:12)
School inspection process and expectations. (35:33)
School inspection and grading. (39:09)
School inspection process and leadership. (42:40)
Ofsted inspections and deep dives in a secondary school. (49:15)
Maths curriculum and lesson observations. (51:13)
Teaching maths in a school. (55:22)
Ofsted inspections and lesson quality. (1:00:18)
Ofsted inspections and consistency in teaching practices. (1:04:45)
Using mini whiteboards in the classroom. (1:07:45)
Using books to support deep dives in education. (1:11:37)
Effective lesson observations and deep dives in education. (1:15:14)
Inspector training and subject expertise in education. (1:18:27)
Keeping bias out of inspections and tailoring approaches to individual schools. (1:21:55)
Effective department meetings in schools. (1:26:44)
Maths education report and its findings. (1:29:32)
Maths education challenges and solutions. (1:34:23)
Teaching methods and exam preparation in schools. (1:39:01)
Secondary school teaching strategies and retention. (1:43:47)
Primary and secondary school math education. (1:48:12)
Problem-solving in math education. (1:52:30)
Effective problem-solving strategies in math education. (1:56:35)
Maths education balance and practice. (2:00:12)
Problem-solving in math education. (2:04:43)
Using departmental meetings to support math problem-solving skills. (2:07:06)
Curriculum design and problem-solving strategies. (2:11:02)
Problem-solving strategies in math education. (2:16:07)
Sharing high-quality educational resources and Ofsted's research review. (2:18:51)
Maths education and the importance of balancing different perspectives. (2:23:56)
Ofsted's stance on marking and feedback. (2:28:39)
Effective math teaching methods and workload management. (2:32:53)
Using centrally planned resources in maths lessons. (2:36:26)
Maths education during COVID-19 pandemic. (2:40:29)
Maths education, homework, and curriculum. (2:45:51)
Ofsted inspections and curriculum development. (2:49:35)
The future of math teaching and the importance of skilled teachers. (2:53:04)
Educational blogs and podcasts for personal growth. (2:57:30)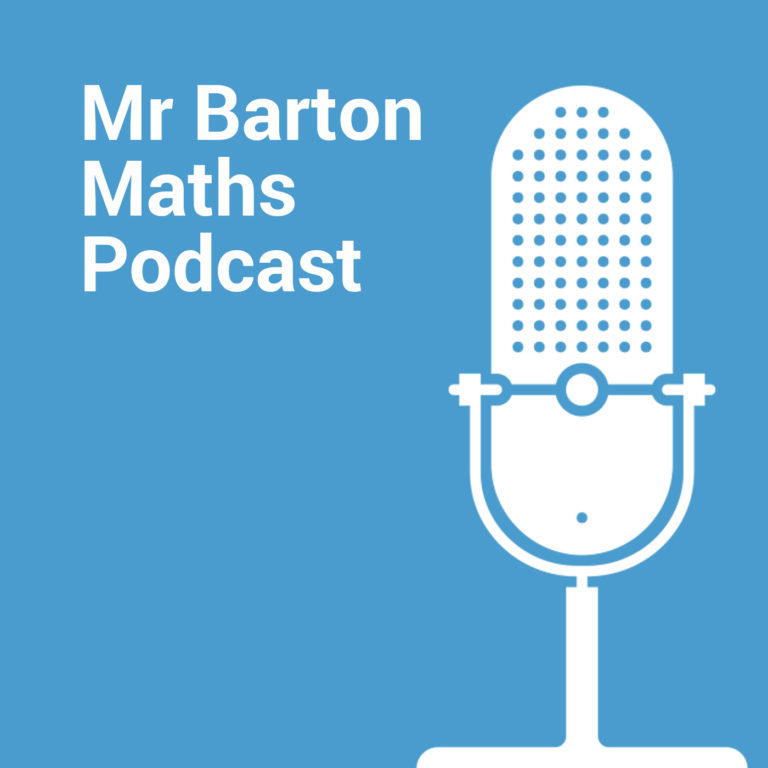 Sponsor details
This episode of the Mr Barton Maths Podcast is kindly supported by AQA. You can find out more about their Questions Matter campaign here: aqa.org.uk/questions-matter
Episode details
Steve Wren is Ofsted's Maths Subject Lead. Now, longtime listeners may remember I have interviewed another Maths Subject Lead, Jane Jones, in the past. She subsequently retired a few months after the podcast aired, which I hope was entirely coincidental, and that Steve has a long career ahead of him.
I have wanted to get Steve on for ages. I have heard him speak a few times, and I enjoy following his tweets – where he is Yorkshire_Steve. I appreciate how he speaks candidly and honestly about the key issues facing maths teachers and leaders, and that was certainly true in our conversations.
Useful time-stamps:
Education career, controversies, and accents. (13:13)
Maths education, policy, and personal interests. (15:31)
Maths education and refereeing football. (20:56)
Football refereeing and teaching career insights. (23:27)
Lesson planning and the importance of cutting losses. (26:31)
Ofsted inspections and their practicalities. (29:12)
School inspection process and expectations. (35:33)
School inspection and grading. (39:09)
School inspection process and leadership. (42:40)
Ofsted inspections and deep dives in a secondary school. (49:15)
Maths curriculum and lesson observations. (51:13)
Teaching maths in a school. (55:22)
Ofsted inspections and lesson quality. (1:00:18)
Ofsted inspections and consistency in teaching practices. (1:04:45)
Using mini whiteboards in the classroom. (1:07:45)
Using books to support deep dives in education. (1:11:37)
Effective lesson observations and deep dives in education. (1:15:14)
Inspector training and subject expertise in education. (1:18:27)
Keeping bias out of inspections and tailoring approaches to individual schools. (1:21:55)
Effective department meetings in schools. (1:26:44)
Maths education report and its findings. (1:29:32)
Maths education challenges and solutions. (1:34:23)
Teaching methods and exam preparation in schools. (1:39:01)
Secondary school teaching strategies and retention. (1:43:47)
Primary and secondary school math education. (1:48:12)
Problem-solving in math education. (1:52:30)
Effective problem-solving strategies in math education. (1:56:35)
Maths education balance and practice. (2:00:12)
Problem-solving in math education. (2:04:43)
Using departmental meetings to support math problem-solving skills. (2:07:06)
Curriculum design and problem-solving strategies. (2:11:02)
Problem-solving strategies in math education. (2:16:07)
Sharing high-quality educational resources and Ofsted's research review. (2:18:51)
Maths education and the importance of balancing different perspectives. (2:23:56)
Ofsted's stance on marking and feedback. (2:28:39)
Effective math teaching methods and workload management. (2:32:53)
Using centrally planned resources in maths lessons. (2:36:26)
Maths education during COVID-19 pandemic. (2:40:29)
Maths education, homework, and curriculum. (2:45:51)
Ofsted inspections and curriculum development. (2:49:35)
The future of math teaching and the importance of skilled teachers. (2:53:04)
Educational blogs and podcasts for personal growth. (2:57:30)
About the guest
On Twitter, Steve is @Yorkshire_Steve
You can read the 2023 Maths subject report: Coordinating Mathematical Success here
You can read the 2021 Maths research review here
Steve's Big 3
My usual plugs: