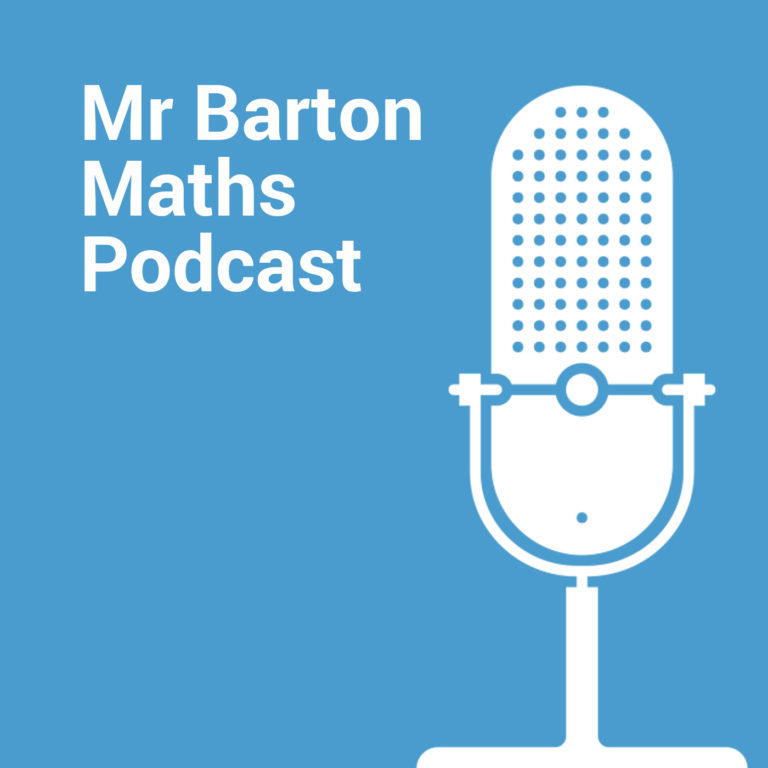 Mr Barton Maths Podcast
Craig Barton interviews guests from the wonderful world of education about their approaches to teaching, educational research and more. All show notes, resources and videos here: https://www.mrbartonmaths.com/blog/
#062 Simon Singh: Fermat's Last Theorem and stretching high-attainers
In this episode, I got to interview one of my all-time heroes, Simon Singh. Simon is the author of some of my favourite books, including Fermat's Last Theorem and the Codebook. But not content with retelling some of the most wonderful stories about our subject, Simon also wants to help develop mathematics excellence through his work with the Parallel Project. This is an episode not to be missed.
For more information about today's guest, plus links to the websites, resources and ideas they mention, please visit the show notes page: http://www.mrbartonmaths.com/blog/simon-singh-fermats-last-theorem-and-stretching-high-attainers/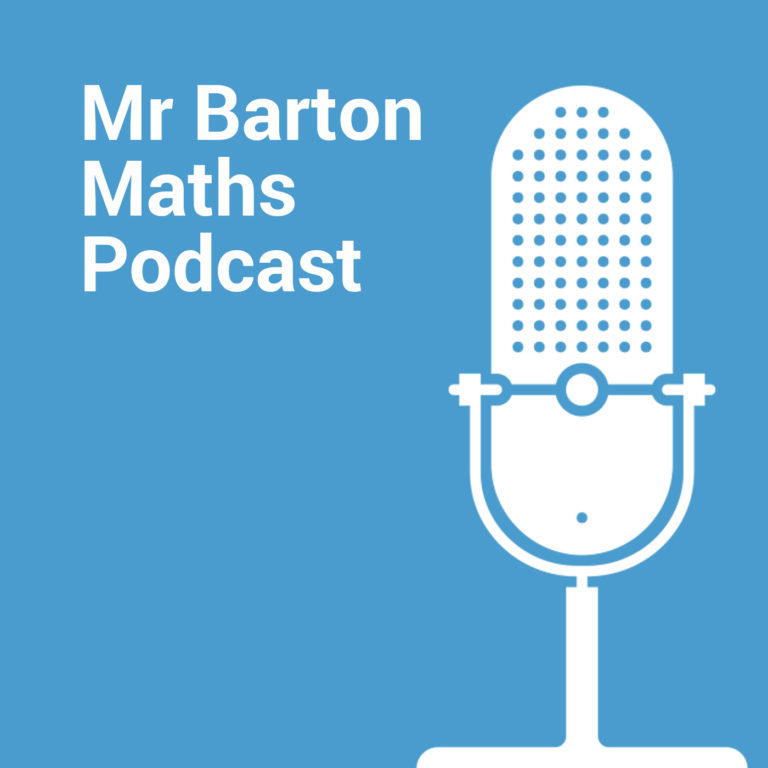 This episode of the Mr Barton Maths Podcast is kindly sponsored by White Rose Maths. Visit whiterosemaths.com to find out all about their brand new, completely free, topic specific assessments for their mastery schemes of work, as well as their Jigsaw training programme.
If you are interested in spreading the word about your product, service or event to 1000s of some of the most intelligent, engaged, connected podcast listeners in the world, then I am now offering the opportunity to sponsor episodes of this podcast. Just drop me an email at [email protected] to find out about the packages available.
On this episode of the Mr Barton Maths Podcast, I spoke to Simon Singh
Well, it is no exaggeration to say that Simon Singh has been an absolute inspiration to me over the years. Fermat's Last Theorem and The Codebook are two of my all-time favourite non-fiction books – indeed, I have my well-thumbed copies right behind me in my bookshelf. I fell in love with the stories in these books, and the maths behind them, and my made realise that one of my ultimate goals as a maths teacher was to try to instil some of that enthusiasm and love in my students as well. And now Simon is back with some brand new initiatives aimed at inspiring high-achieving maths students across the UK.
So, in a wide-ranging conversation, Simon and I discussed the following things, and plenty more besides:
Simon and I get off to a shaky start when he starts telling me about his love for Physics. I think I am going to need to impose a Statisticians-only policy on future guests
Then we discuss codes, and their relevance to the real world and the classroom
Next up where it all started, with the Big Bang
And then the thing I have been so excited to talk about ever since this interview was arranged – Fermat's Last Theorem. We discuss the making of the film, whether Fermat actually had a proof, and what Andrew Wiles is up to today
What kinds of mathematics is in the Simpsons?
Why are stories in general so powerful -something I will be reflecting on in the takeaway at the end of the podcast
And then we take a deep dive into Simon's three projects: Who wants to be a mathematician?, Top, top set maths and the Parallel Project, and there are links to have you can get involved in the show notes
And then Simon reflects on influential research, what he has changed his mind about, and what he wish he knew when it all started.
It will not surprise you one little bit to hear that I loved this conversation. Talking to your heroes is often fraught with disappointment, but not in this case. Simon is a wonderful storyteller, and someone with a tremendous passion for maths, Science, and education in general. It was a privilege to interview him.
Now, in terms of the structure of the interview, Simon will be talking about his books to start with, but then towards the end of the podcast we will discuss three exciting projects that he is currently running, all about developing maths excellence. The two projects that you can take part in are:
Who wants to be a mathematician – a free competition for sixth formers, all online, and the winner from the UK gets to travel to the US to compete in the international final, with a prize of $5,000 going to the winner, and an additional $5,000 for their school. Nice
And the Parallel Project, also completely free, which is a weekly online puzzle sheet, complete with videos and challenges, aimed at strong Year 7, 8 and 9 students. It is really easy to use for teachers, with nothing to mark and set. The Parallel Project has just gone live today, so you can register as a teacher and register your students. The Parallelogram maths sheets are usually released on a Thursday, but the first one is already up and your students can tackle it straight away or wait until the weekend. Just visit www.parallel.org.uk .
Links to both projects are in the show notes, and I would really recommend you check them out. And of course, Simon will be discussing them in the second half of this interview, and I reflect on these further – amongst other things – in my Takeaway at the end of the show.
One quick plug before we crack on:
Obviously, if you buy some books as a result of this episode, make them Fermat's Last Theorem, Big Bang, The Codebook or the Simpsons and their Mathematical Secrets. But, if you have space on your bookshelf or Kindle for one more, and you are interested in reading about 12 years of maths teaching mistakes, then maybe take a chance on my book, "How I wish I'd taught maths", available from all good and evil book stores. And if you have read it, and you have time to give it a quick review, that would be ideal…. So long as it is a good one, of course.
Simon Singh's Big 3:
1. www.xkcd.com
2. www.smbc-comics.com
3. timharford.com & More or Less
On Twitter Simon is @SLSingh
Simon's website is simonsingh.net
The Good Thinking Society website is: goodthinkingsociety.org
To find out more about Who wants to be a mathematician visit here
For the Top, Top Set Maths Project visit here
And for the Parallel Project it is: parallel.org.uk
Simon's books are:
The Codebook
Fermat's Last Theorem
The Simpsons and Their Mathematical Secrets
Big Bang
My usual plugs:
Thanks so much for listening, and I really hope you enjoy the show!
Craig Barton