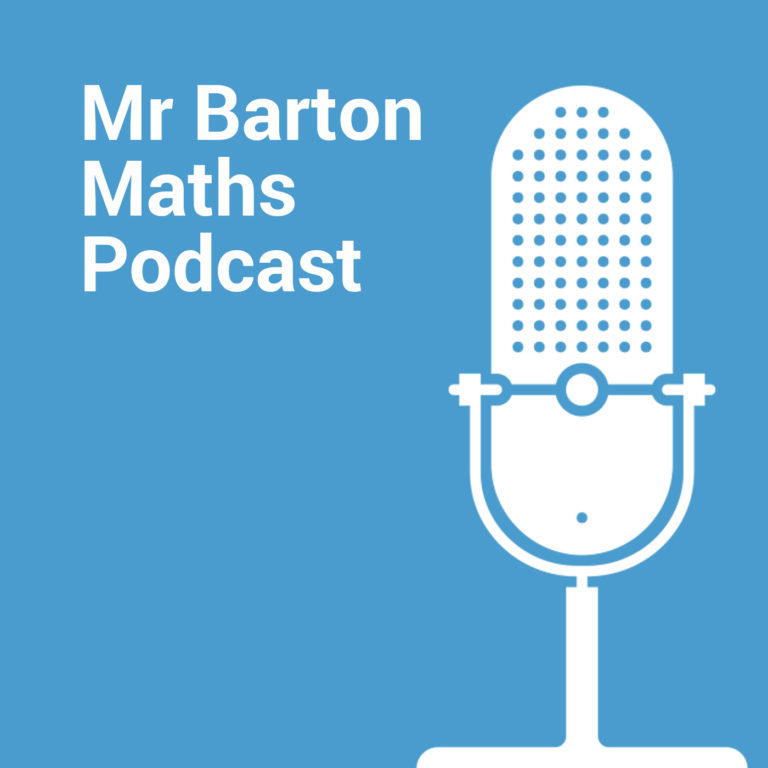 Mr Barton Maths Podcast
Craig Barton interviews guests from the wonderful world of education about their approaches to teaching, educational research and more. All show notes, resources and videos here: https://www.mrbartonmaths.com/blog/
#042 Oliver Lovell: Planning, running a maths department and Cognitive Load Theory
Ollie Lovell is a high school maths teacher from Australia. He is also an incredible thinker. Like me, he is a little obsessed with educational research and how he can apply it to the greatest effect in his classroom. In an epic 3+ hour interview we dig into how Ollie has planned out a new approach to teaching Year 12, how he runs a maths department, and his views (and questions!) about Cognitive Load Theory. I loved this interview!
For more information about today's guest, plus links to the websites, resources and ideas they mention, please visit the show notes page: http://www.mrbartonmaths.com/blog/oliver-lovell-planning-running-a-maths-department-and-cognitive-load-theory/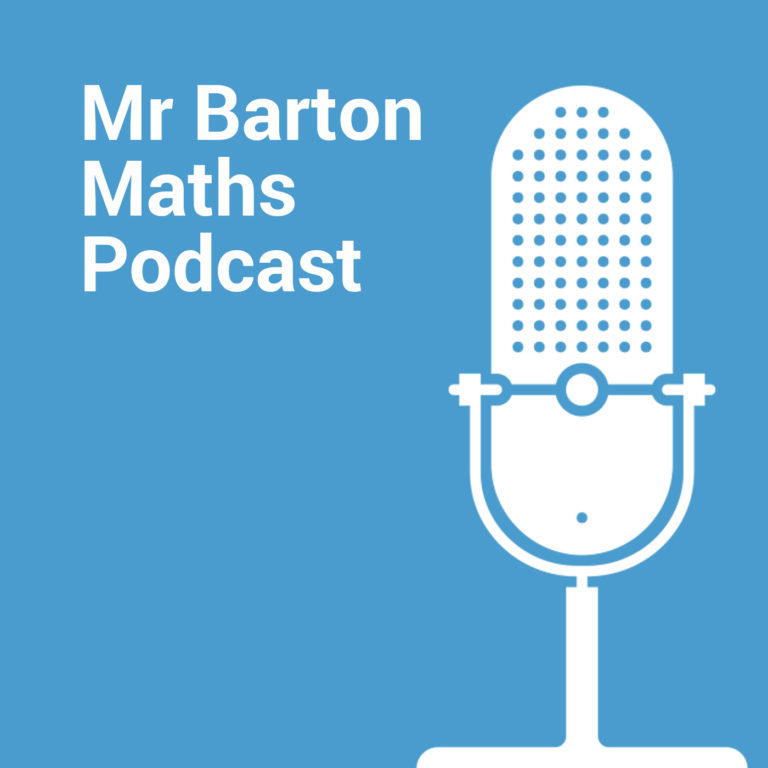 On this episode of the Mr Barton Maths Podcast, I took a trip Down Under – via the medium of Skype (the Mr Barton Maths Podcast budget barely covers a trip to Tesco, let alone Australia) – and spoke to Oliver Lovell.
Ollie is the head of Senior Maths and a Learning Specialist at Sunshine College in the west of Melbourne. Sunshine College is a diverse multicultural school which is attended by students of over 50 nationalities.
This is a special episode. I have wanted to have Ollie on the show for ages. Like me, he is more than a little obsessed with educational research and crucially how to apply it in a practical, effective way in the classroom. As the host of the Education Research Reading Room Podcast, and via his blog and weekly newsletter – something we discuss in the interview – Ollie is amazing at sharing ideas, asking questions, chaelling assumptions, and provoking deep thinking.
So, in a wide ranging conversation, we covered the following things, and much, much more besides:
Ollie describes how and why he planned a Process of Instruction for a new Year 12 course he was teaching. This is essential listening for anyone rewriting or tweaking their schemes of work. We hear about how Ollie integrates opportunities for spaced repetition, uses example-problem pairs, promotes student reflection, and makes effective use of data. I found this fascinating.
Then we discuss and reflect on Ollie's first year as head of Senior Maths. Again, this is essential listening for any Heads of Maths listening, or aspiring Heads of Maths. Ollie describes a wonderful technique he used in the first week of his role to include and learn from the other members of his team.
Finally, we turn our attention to Cognitive Load Theory. You know what is coming – I think this is essential listening for anyone interested in the theory. Like me, Ollie learned about it a couple of years ago, and has been obsessing, trialling and questioning ever since. If you enjoyed Greg Ashman and Kris Boulton discussing Cognitive Load Theory on my podcast, you will love this.
I am going to say it straight away – this is my longest ever interview, and one of my all-time favourites. In total we spoke for 4 hours, and I could have gone on all day. It is rammed full of practical takeaways and food for thought. I will reflect on many of these in my Takeaway at the end of the show – including one idea that I literally raced into the maths office to tell me Head of Department about as soon as the interview was finished. It is a game changer.
On Twitter, Ollie is @ollie_lovell
Ollie's website is ollielovell.com where you can also sign up for his weekly Twitter takeaways
You can check-out Ollie podcast, The Education Research Reading Room here
Links to things discussed (hopefully this is everything!!!!)
Pygmalion Effect:
Andrew Martin podcast here
James Mannion podcast here
Clark and Stephens paper, 'assessment tail wagging curriculum dog' here
Anki blog post here
The messenger app Ollie uses for Show-Call when presenting his students' work is Riot.im
The blog post where Ollie discusses planning the Year 12 programme of instruction is here
The three questions Ollie asked members of his department were:
Is there anything that you think worked particularly well in your teaching/classes this year that you think the rest of the team could benefit from hearing about/adopting?

If you magically had an extra 3 hours per week to improve your teaching, what would you like to spend it on?

What would you most like to learn about in order to improve your teaching this coming year? (So I can try to do some research around it).
Principles Ollie is trying to work by this year:
1. Narrow the focus (core business)→ Build core targets into meeting structure
2. You can't add until you subtract→ Conspicuous service
3. Lead by listening→

Start of meeting: Grateful? What's your workload like? Need help with?
Addition: 'How are you feeling?', 'Is not a good time to chat?', 'Do you think this will positively impact student learning?'.

4. Observations as formative assessment→ Frequent and low-stakes is better than infrequent high stakes
Ollie's excellent interview with John Sweller can be found here
Sue Gerrard's article about biologically primary and secondary knowledge is here
Ollie kindly sent a photo of one of his student's Reflection Sheets, which I discuss in the Takeaway: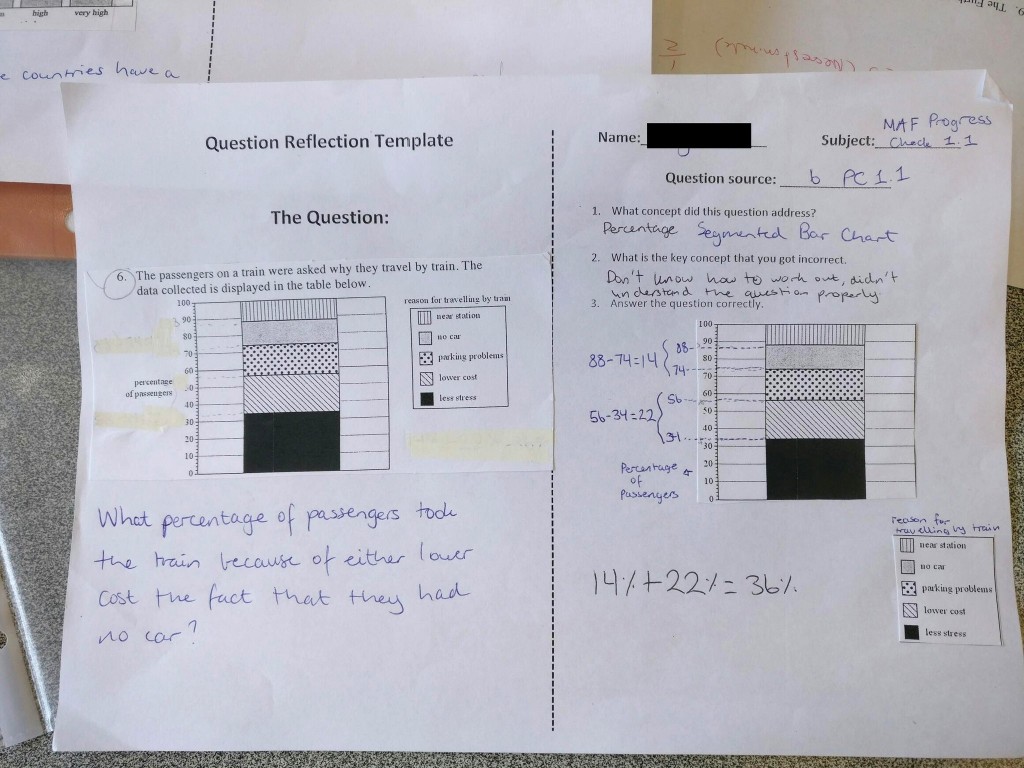 Oliver Lovell's Big 3
1. Twitter, in particular Harry Fletcher-Wood
2. Why don't students like school by Daniel Willingham
3. How to win friends and influence people by Dale Carnegie
My usual plugs:
Thanks so much for listening, and I really hope you enjoy the show!
Craig Barton