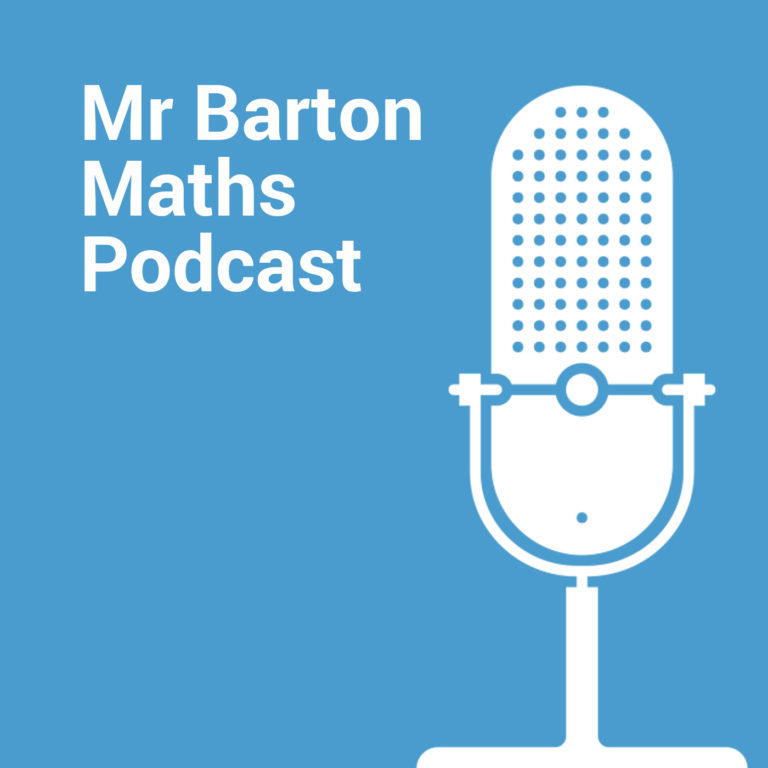 Mr Barton Maths Podcast
Craig Barton interviews guests from the wonderful world of education about their approaches to teaching, educational research and more. All show notes, resources and videos here: https://www.mrbartonmaths.com/blog/
#073 Naveen Rizvi: Scripted lessons, examples and social media
Naveen Rizvi is Maths Curriculum Advisor for United Learning, and has previously taught at Michaela and Great Yarmouth schools, both of which have been in the public eye over the last few years. In what will no doubt prove a controversial episode (always good for the listening figures!) Naveen takes us through how she plans a sequence of lessons on rearranging formulae, completed with a scripted resource booklet which you can download from the podcast page. It is fascinating listening.
For more information about today's guest, plus links to the websites, resources and ideas they mention, please visit the show notes page: http://www.mrbartonmaths.com/blog/naveen-rizvi-part-1-scripted-lessons-examples-and-social-media/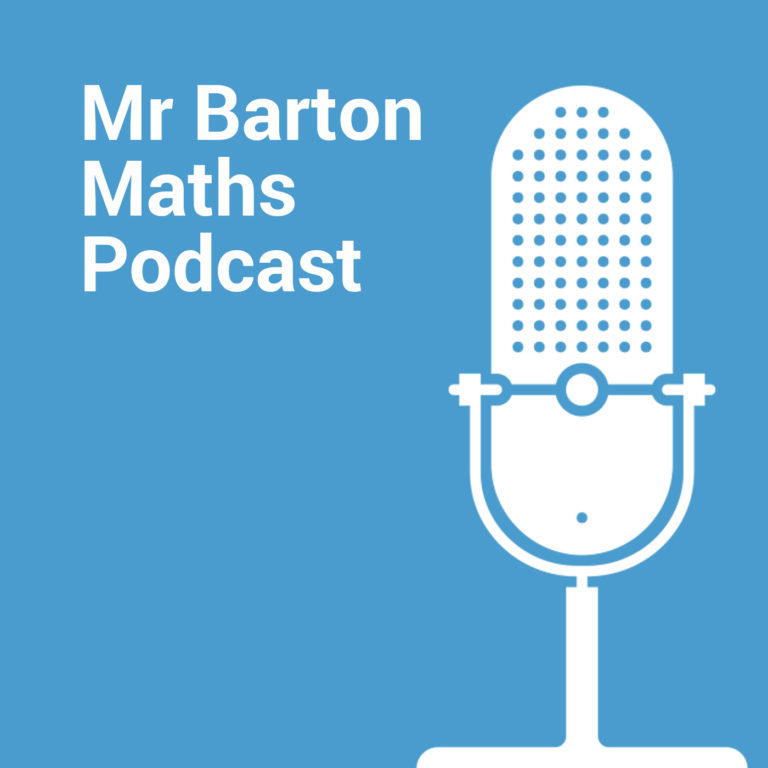 ***Download the changing the subject of a formula booklet to accompany this episode here: changing-the-subject-and-rearranging-formulae-booklet***
On this episode of the Mr Barton Maths Podcast, I spoke to Naveen Rizvi.
Naveen is Maths Curriculum Advisor for United Learning, creating pupil and teacher resources for the existing Year 7 and Year 8 curriculum, with the resources used across United Learning's 37 schools. Naveen has previously taught at Michaela and Great Yarmouth schools, both of which have been in the public eye over the last few years. She has a keen interest in mathematics Pedagogy and Curriculum design, in particular with regard to direct instruction, atomisation, and Siegfried Englemann. I have had the pleasure of hearing Naveen speak about her approaches to teaching many times, and always found what she has to say both fascinating and challenging. It is no surprise that she has become one of my most requested guests to get on the show.
Now, I had a whole host of questions to ask Naveen, but like my interviews with Dani Quinn and Kris Boulton before her, we didn't get very far past the question: how do you plan a lesson. Fortunately, Naveen will be returning to the show to talk all things atomisation and her favourite babe, Mr Englemann.
But don't be thinking there is not much substance to this episode, because we covered the following things and much more besides:
Naveen talks us through her career, and what she learned in each of the schools she has worked in
She discusses her favourite failure, and what she learned from it, which leads to a fascinating discussion about sharing ideas and approaches, and social media as a whole. It certainly gave me plenty to think about
What does Naveen mean when she says "the learning for pupils starts once they are tested".
And then we dive into Naveen's approach to planning a sequence of lessons, which blew my mind. We have talked a lot about so-called "scripted lessons" on the podcast in the past, but here we hear about one in action. And I am delighted to say that the booklet Naveen talks about which contains the worked examples and scripted dialogue can be downloaded via the show notes page so you can essentially play along throughout the interview. Thanks so, so much to Naveen for sharing this.
I loved this conversation. One of my favourite things about doing this show is the range of approaches of the guests who come on. Compare the way Naveen plans and delivers lessons to that described by Andrew Blair or Helen Hindle in previous lessons. They could not be more different, and I reflect on this in the Takeaway at the end of the show.
Oh, and have your pens and paper at the ready because if you think of a question you would like me to ask Naveen when she returns to the show, then drop me an email via [email protected], or Tweet me @mrbartonmaths.
Two quick plugs before we crack on:
If you are listening to this episode in February or March, then it is likely that the summer exams may be on your mind. And if you are listening in April and May, then it may be full-blown panic stations. But fear not, because over at Diagnostic Questions, we have a series of completely free Maths SATs and GCSE Revision Quizzes to help you and your students prepare. They can be used in class, as one-off homeworks, or even as a complete Revision Scheme of Work. Head over to diagnosticquestions.com/Revision2019 to check out the questions and quizzes – and there will be a link to that page in the show notes.
And if you are interested in spreading the word about your product, service or event to 1000s of intelligent, engaged, and quite simply incredible listeners, then I am now offering the opportunity to sponsor episodes of this podcast. Just drop me an email at [email protected].
On Twitter Naveen is @naveenfrizvi
Her blog is: conceptionofthegood.co.uk
You can download the booklet on changing the subject of a formula that we discuss this episode here: changing-the-subject-and-rearranging-formulae-booklet
My usual plugs:
Thanks so much for listening, and I really hope you enjoy the show!
Craig Barton