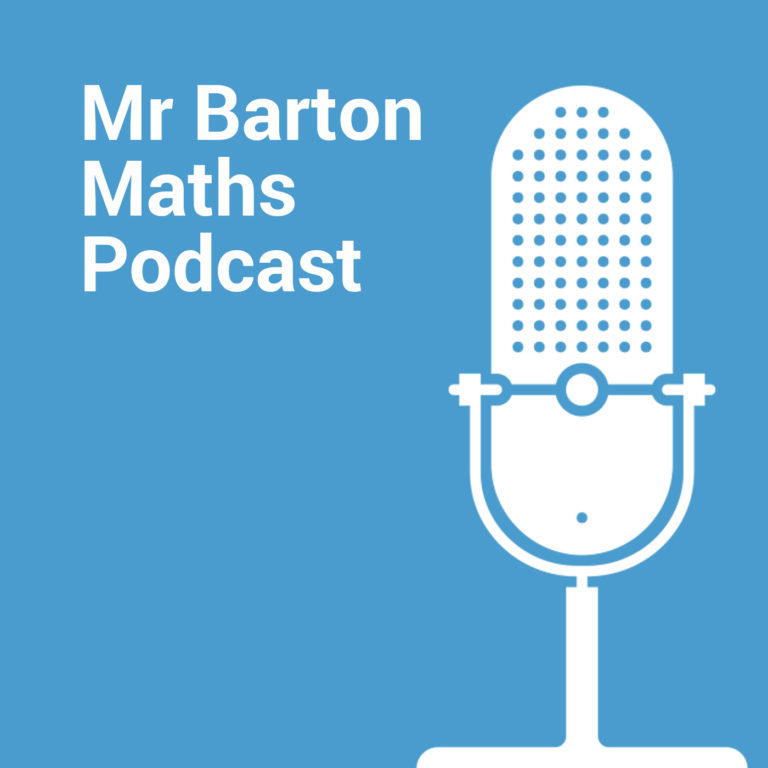 Mr Barton Maths Podcast
Craig Barton interviews guests from the wonderful world of education about their approaches to teaching, educational research and more. All show notes, resources and videos here: https://www.mrbartonmaths.com/blog/
#094 Emma McCrea: Making every maths lesson count, training teachers and the Learning Curriculum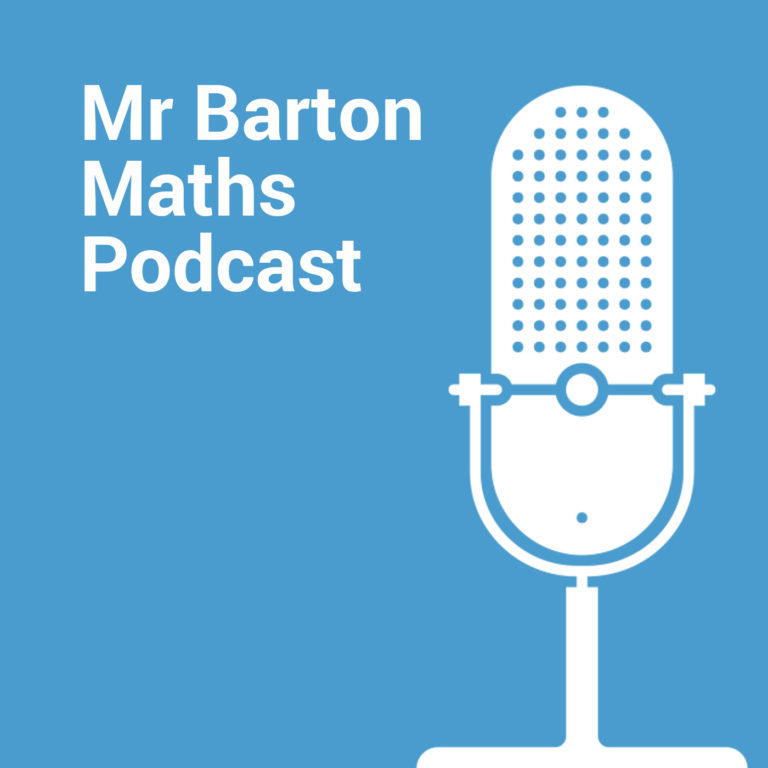 On this episode of the Mr Barton Maths Podcast I spoke to Emma McCrea.
Emma is a former maths teacher who now trains teachers in ITE and FE. She is a self-confessed Maths geek and the author of the superb of 'Making every maths lesson count'. Emma's appearance also makes podcast history by being the first husband and wife team to appear on the show following Pep's appearance a few years ago. Thankfully Emma did not try to take over the interview like her husband did!
In a wide ranging conversation,we discussed the following things, and plenty more besides:
Why did Emma want to write Making every maths lesson count and who is the intended audience?
Emma picks out 3 of her favourite ideas from the book – and there are some classics
Then we turn our attention to the Learning Curriculum – a fantastic resource that can help improve any teacher training you may be given
Next up we talk in depth about Emma's approach to working with novice teachers – the difficulties they face and how Emma has reshaped the training programme to help them
Finally Emma reflects on a few things before picking out a brilliant Big 3.
This episode is a corker. There are some strategies from Making every maths lesson count that you can put into action straight away, there is a resource you can download to help improve any training you deliver, and advice for supporting novice teachers in general, which I think has applications to improve teaching no matter what your experience level.
On Twitter, Emma is: @MccreaEmma
Making every maths lesson count is available here
Eddie Woo created the following diagram based on the FICT framework (renamed as FACT) that Emma discussed: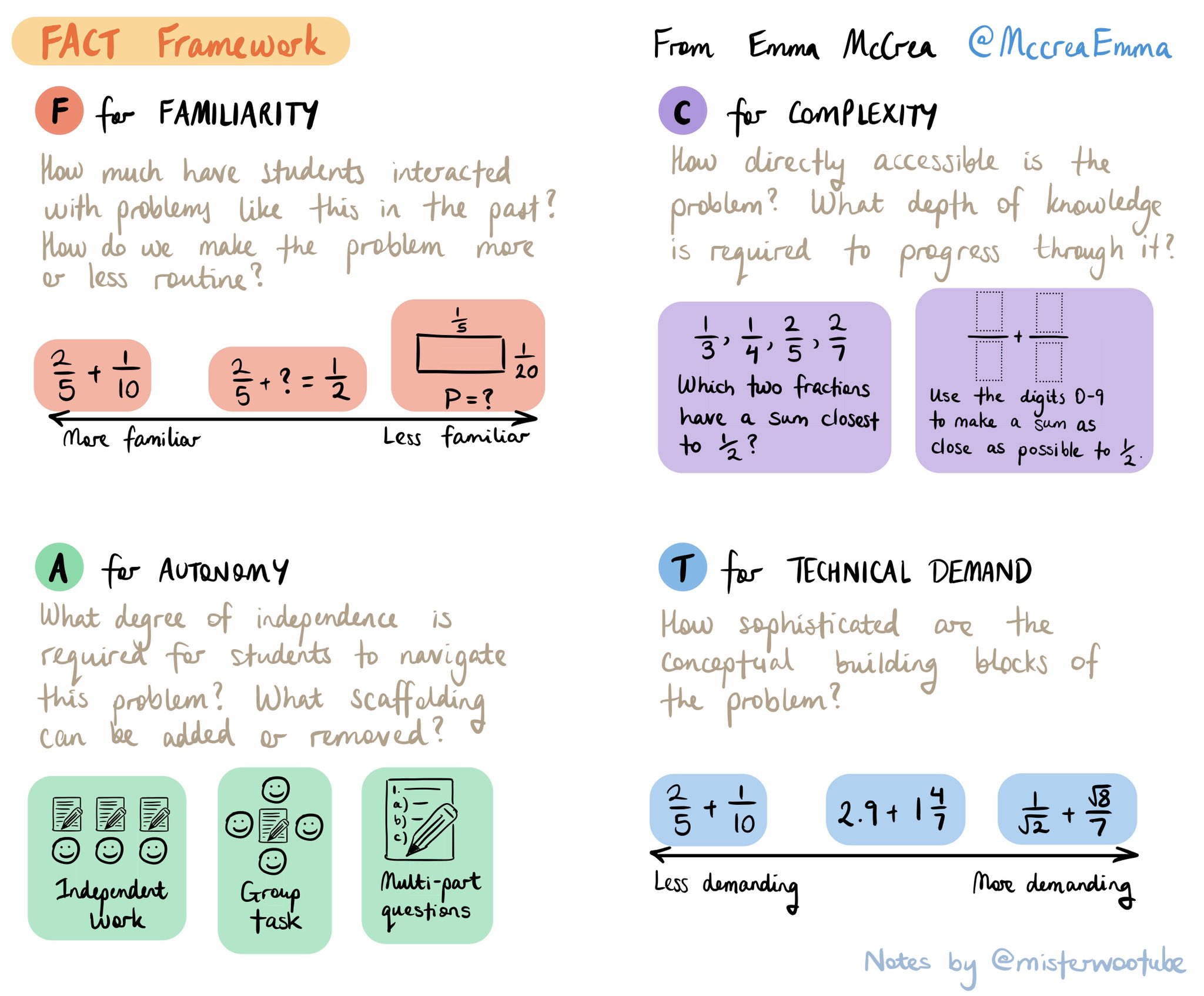 Emma McCrea's Big 3:
1. SERP – Algebra by Example
2. Open Middle
3. Learning Curriculum from the Ambition Institute
My usual plugs:
Thanks so much for listening, and I really hope you enjoy the show!
Craig Barton