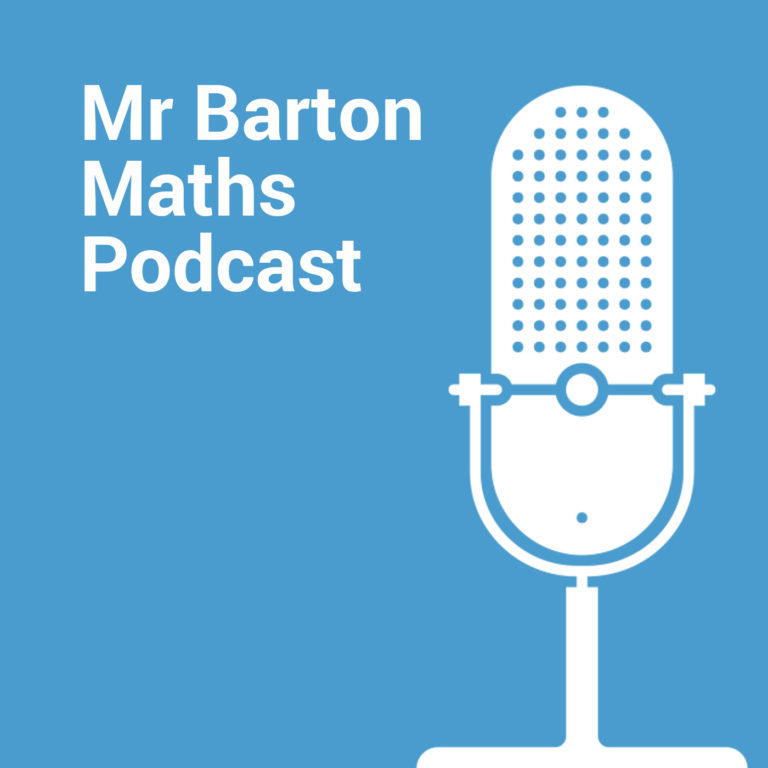 Mr Barton Maths Podcast
Craig Barton interviews guests from the wonderful world of education about their approaches to teaching, educational research and more. All show notes, resources and videos here: https://www.mrbartonmaths.com/blog/
#086 Conference Takeaways: MEI Maths Conference 2019
Join me and Jo Morgan for a controversial Conference Takeaways podcast from the wonderful MEI 2019 Maths Conference, where we discuss everything from calculator use, schemes of work, and a potential issue with manipulatives.
For more information about today's guest, plus links to the websites, resources and ideas they mention, please visit the show notes page: http://www.mrbartonmaths.com/blog/conference-takeaways-mei-maths-conference-2019/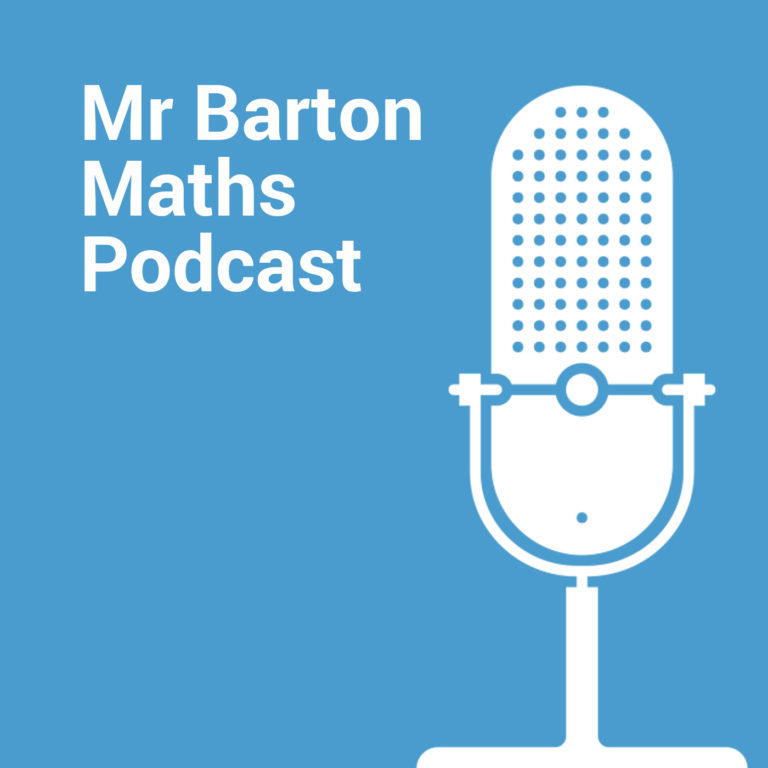 ***
This episode of the Mr Barton Maths Podcast is proudly sponsored by Boss Maths.
Check out their outstanding website here: bossmaths.com
***
Hello, and welcome to another episode of the Mr Barton Maths Podcast, with me Craig Barton.
This is another Conference Takeaways podcast, this time from the 2019 MEI Maths Conference in Bath. I am reunited my regular Conference Takeaways co-host Jo Morgan (@mathsjem on Twitter and the creator of the online bible of maths resources, resourceaholic.com) to share our key thoughts and takeaways from the selection of workshops we (or, more accurate in this case, Jo), was lucky to see.
We discuss the following things, and much more besides:
We discuss "they best keynote ever"… the night before I am going to give mine
How do 10 year olds and 18 year olds approach the same percentage questions?
Jo explains why there is a calculator crisis in the country… before showing us some lovely calculator tricks
We run the risk of being controversial with a discussion on manipulatives
Finally, we discuss writing schemes of work in terms of ordering and workload
I really hope you find this discussion useful, whether you attended the conference or not. Thanks so much for Jo for taking the time to talk to me.
My usual plugs:
Thanks so much for listening, and I really hope you enjoy the show!
Craig Barton