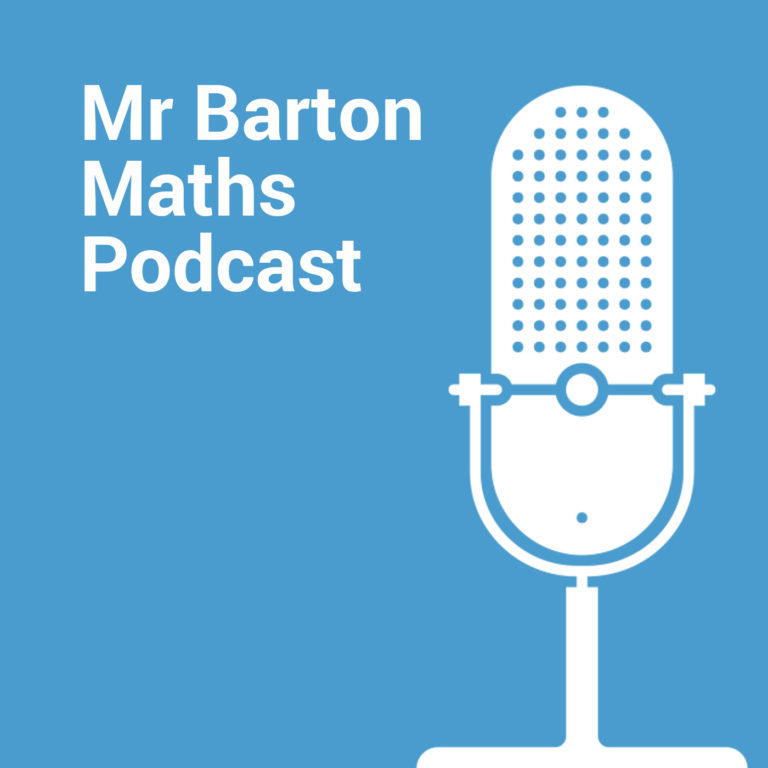 Mr Barton Maths Podcast
Craig Barton interviews guests from the wonderful world of education about their approaches to teaching, educational research and more. All show notes, resources and videos here: https://www.mrbartonmaths.com/blog/
#057 Conference Takeaways: MathsConf15
After the LaSalle Maths Conference in Manchester on 23rd June 2018, Jo Morgan (@mathsjem) and I sat down to share our thoughts and takeaways on the sessions we had seen. In a cracker of an episode (if I do say so myself!), we discuss AQA's Level 2 Certificate, the role of storytelling, Desmos, teaching indices in depth, working in a department with non-specialists, intelligent variation, and plenty more.
For more information about today's guest, plus links to the websites, resources and ideas they mention, please visit the show notes page: http://www.mrbartonmaths.com/blog/conference-takeaways-mathsconf15/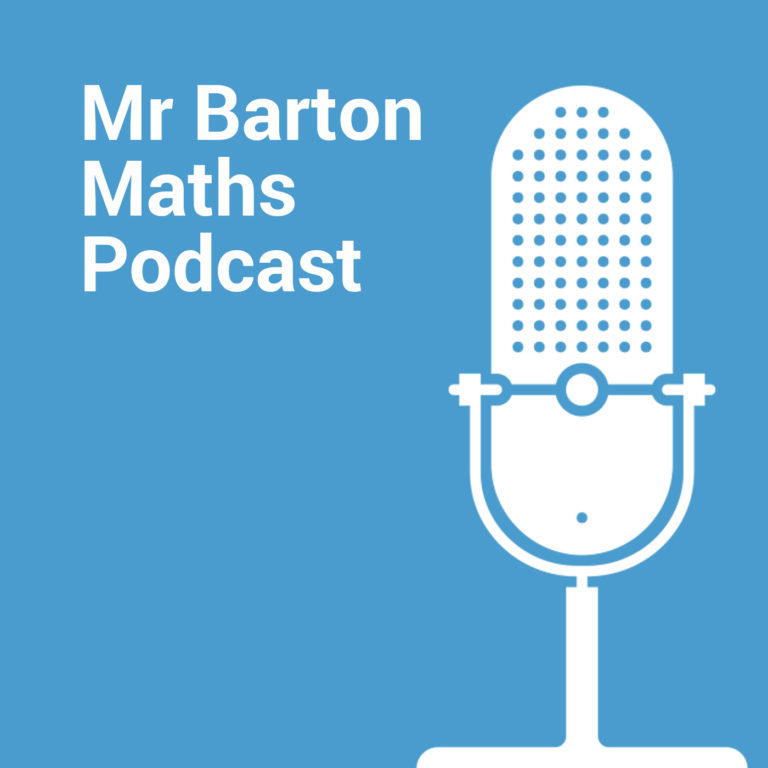 Hello, and welcome to another episode of the Mr Barton Maths Podcast, with me Craig Barton.
This is another Conference Takeaways podcast from MathsConf15 in Manchester. I am once again joined by my co-host Jo Morgan (@mathsjem on Twitter and the creator of the online bible of maths resources, resourceaholic.com) to share our key thoughts and takeaways from the incredible selection of workshops we were lucky to see.
We discuss the following things, and much more besides:
AQA's updated Level 2 Certificate in Further Mathematics
Why maths is beautiful?
Teaching indices in depth
Making the most of Desmos
Mathematical storytelling
Fermat's Last Theorem
Leading a department with non-specialists
Making statistics (even more) beautiful
Intelligent variation in mathematics
I really hope you find this discussion useful, whether you attended the conference or not. Thanks so much for Jo for taking the time to talk to me, to all the amazing workshop presenters who give up their time to share their ideas, and to Mark McCourt for creating something very special with MathsConf.
The website I launched at MathsConf15 was variationtheory.com
The presentations from Tom Bennison's session on Desmos can be found here
My usual plugs:
Thanks so much for listening, and I really hope you enjoy the show!
Craig Barton