***
Update: I am now recording Beat the nation videos that you might like to assign to your classes during school closure. Click here for the collection.
***
Beat the Nation is a structure I like to use for revision lessons.
I use data from the 1000s of students across the nation who have answered questions from the GCSE and SATs Revision Collection on my Diagnostic Questions website to find the most troublesome questions
I then present these questions to students in class, challenging them to:
Get the questions correct (hence, Beat the Nation!)
Predict which is the worst answered question
Predict the most popular choice of wrong answer for each question
Explain why a student may choose these answers
Think how they would help them
I can then reveal the answers (in reverse order, for drama), showcasing actual students explanations for the most popular wrong answers
My aim in doing this is to:
Expose students to questions other students find difficult and support my students with them
Help my students develop their ability to consider and explain other students' misconceptions – a key skill required for those exam questions that require students to explain, describe, discuss, etc
If find that setting this up as "Beat the Nation" provides those students with a competitive edge a nice incentive, and also takes the pressure off a little – "well, the rest of the country is struggling with these questions, so it is no surprise I find them tough, but I might as well give them a go…"
Feel free to play around with the structure to make it work for you.
I hope you and your students enjoy this and find it useful.
If you want help getting your students signed up to Diagnostic Questions or Eedi so you can set these quizzes for free and have them automatically marked, just send an email with a spreadsheet of their names and class-names to [email protected]
Here are the challenges from Week 8:
SATs: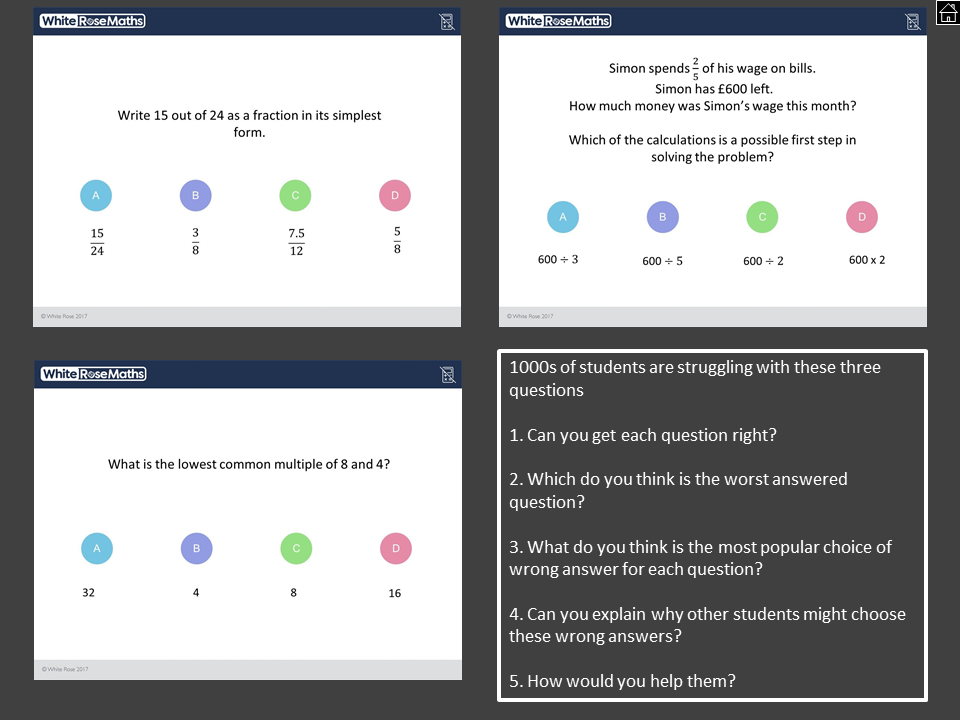 GCSE Foundation:
GCSE Higher: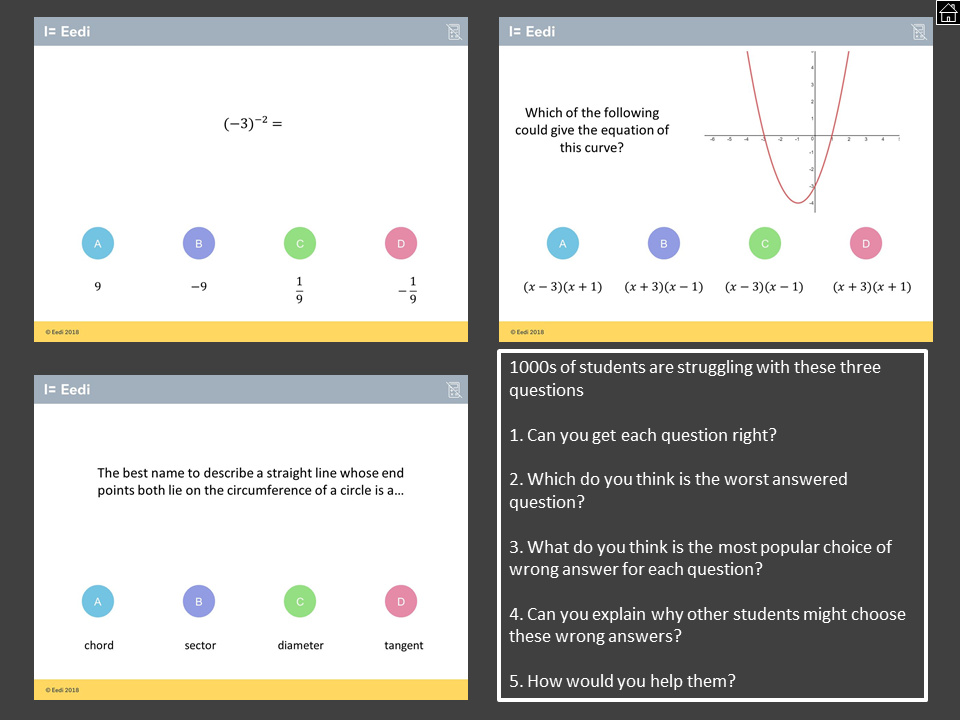 You can download the PowerPoint for Week 8, where you will also find all the answers, and instructions how to get this data for any quiz on the site.
Here is a worksheet I use for my students to record their answers: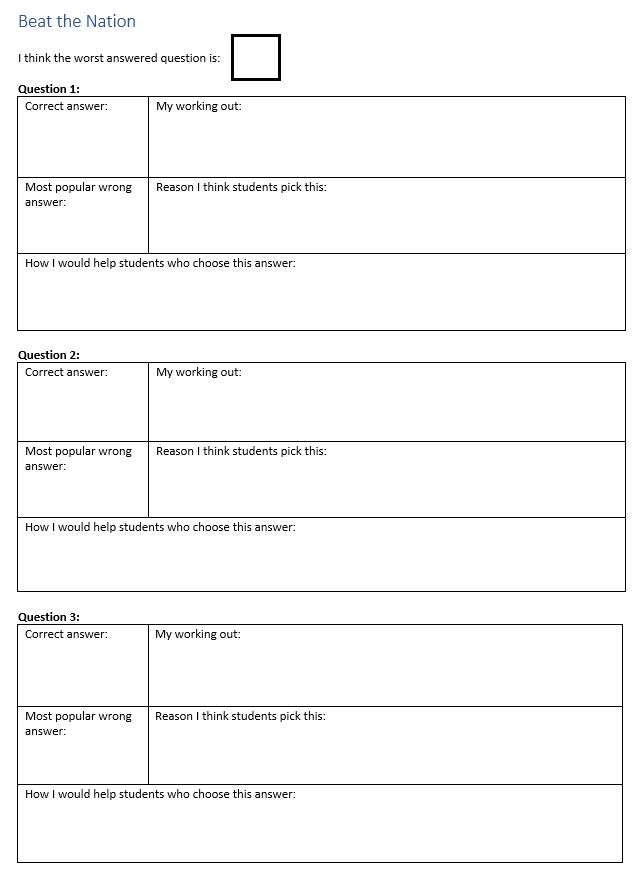 You can download this sheet here
I hope you and your students find them useful!