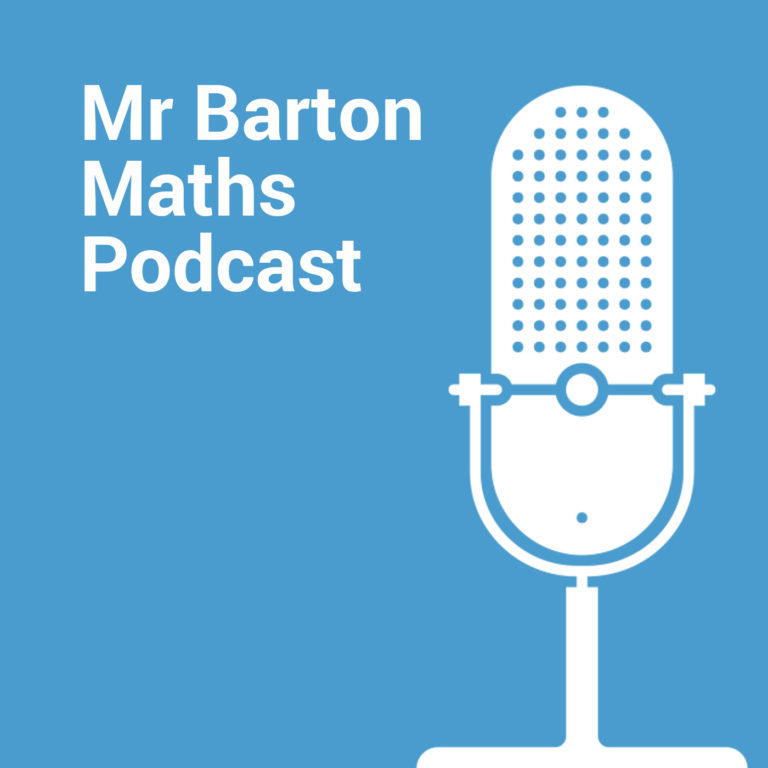 Mr Barton Maths Podcast
Craig Barton interviews guests from the wonderful world of education about their approaches to teaching, educational research and more. All show notes, resources and videos here: https://www.mrbartonmaths.com/blog/
#118 Adele Bates: Behaviour and relationships
Adele has transitioned from an opera singer to a teachers, specialising working with students who have behavioral challenges both in mainstream schools and alternative provision centres. In this episode Adele shares her experiences, anecdotes and advice that will be useful to all teachers no matter how experienced you may be.
For more information about today's guest, plus links to the websites, resources and ideas they mention, please visit the show notes page: http://www.mrbartonmaths.com/blog/adele-bates-behaviour-and-relationships/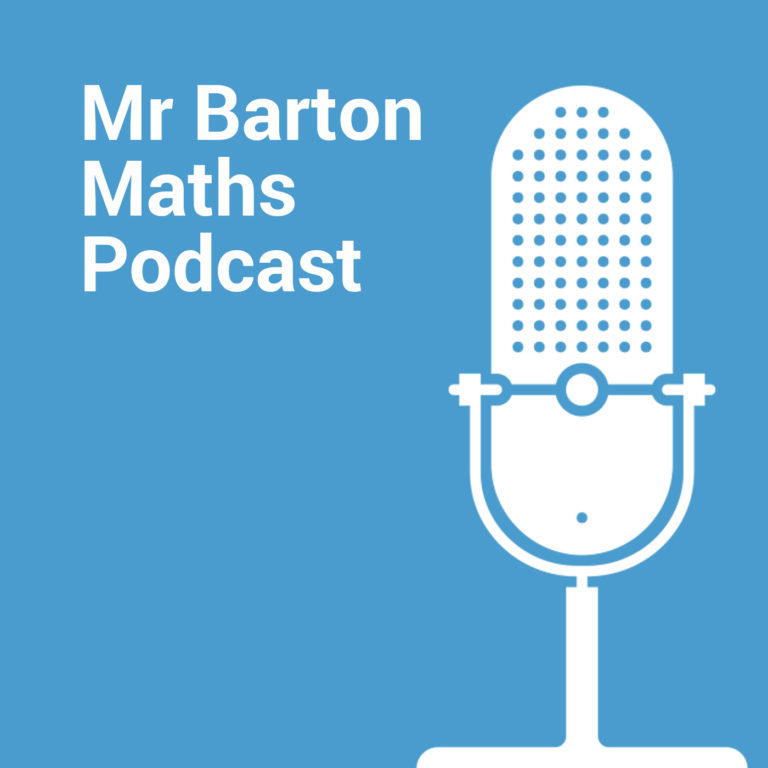 ***
This episode of the Mr Barton Maths Podcast is kindly supported by Cambridge Assessment.
You can find more information about being an assessment specialist and how to apply by visiting cambridgeinternational.org/examiners
***
Hello, and welcome to another episode of the Mr Barton Maths Podcast, with me Craig Barton.
This time around I spoke to Adele Bates.
Friend of the podcast, Dr Helen Williams, recommended I get Adele on the show when we spoke a few months ago. Helen described Adele as – simply brilliant – and I am pleased to say she was absolutely correct.
As you will hear, Adele has had a varied career, from hip-hop opera singer to one of the country;s leading experts on behaviour, having worked in mainstream schools and alternative provision centres.
In a wide ranging conversation,we discussed the following things, and plenty more besides:
Why did Adele transition from opera singer to teacher, and what attracts her to the more challenging groups of students?
Adele shares her favourite failure and what she learned from the experience
We then begin our discussion of all things behaviour
Adele shares a great tip for helping teachers to get a sense of the room at the start of the lesson
How might teachers deal with a disruptive child who is hindering the learning of others, whilst at the same time allowing for the root cause of the behaviour?
Is the debate between advocates of zero-tolerance and those at the other end of the spectrum really as wide as it may seem?
And then something particularly timely… how will behaviour have been affected by the pandemic and how might this play out in classrooms?
Finally Adele reflects on something important she has changed her mind about.
I found this conversation incredibly fun, practical and insightful. I think there are nuggets in here whether you are early on in your teaching career or very experienced.
On Twitter, Adele is @AdeleBatesZ
Adele's website is: adelebateseducation.co.uk
Adele Bates' Big 3:
1. Lisa Cherry
2. Dr Pooky Knightsmith
3. Pran Patel
***
My usual plugs: