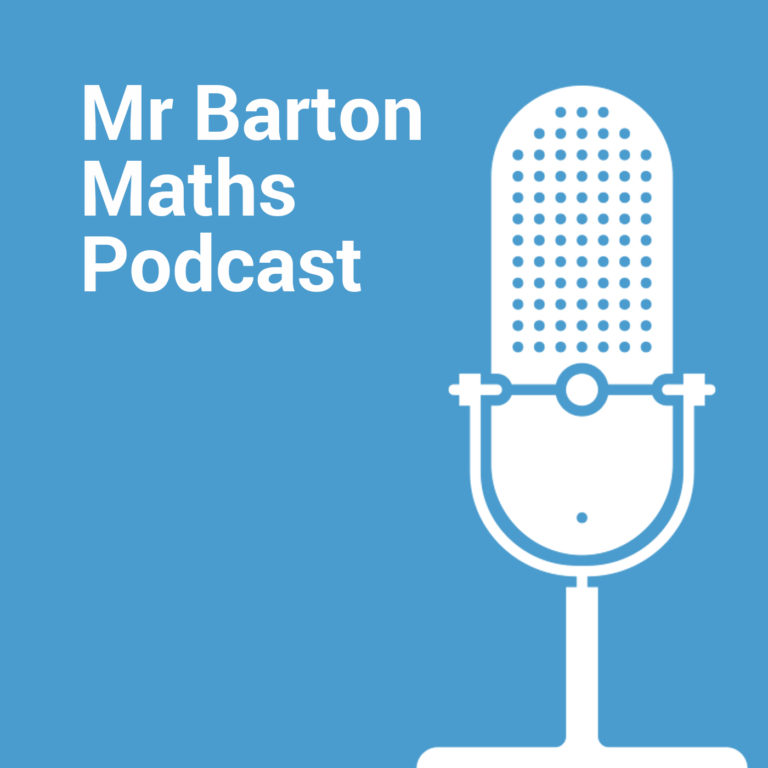 Mr Barton Maths Podcast
Craig Barton interviews guests from the wonderful world of education about their approaches to teaching, educational research and more. All show notes, resources and videos here: https://www.mrbartonmaths.com/blog/
#088 Slice of Advice 2019: What did you learn this year?
The band are back together again to reflect on what they learned in 2018/19. Expect contributions from the likes of Dylan Wiliam, Mary Myatt, Harry Fletcher-Wood, Tom Bennett, Oli Caviglioli, and many, many, many more. Roll on the summer!
For more information about today's guest, plus links to the websites, resources and ideas they mention, please visit the show notes page: http://www.mrbartonmaths.com/blog/slice-of-advice-2019-what-did-you-learn-this-year/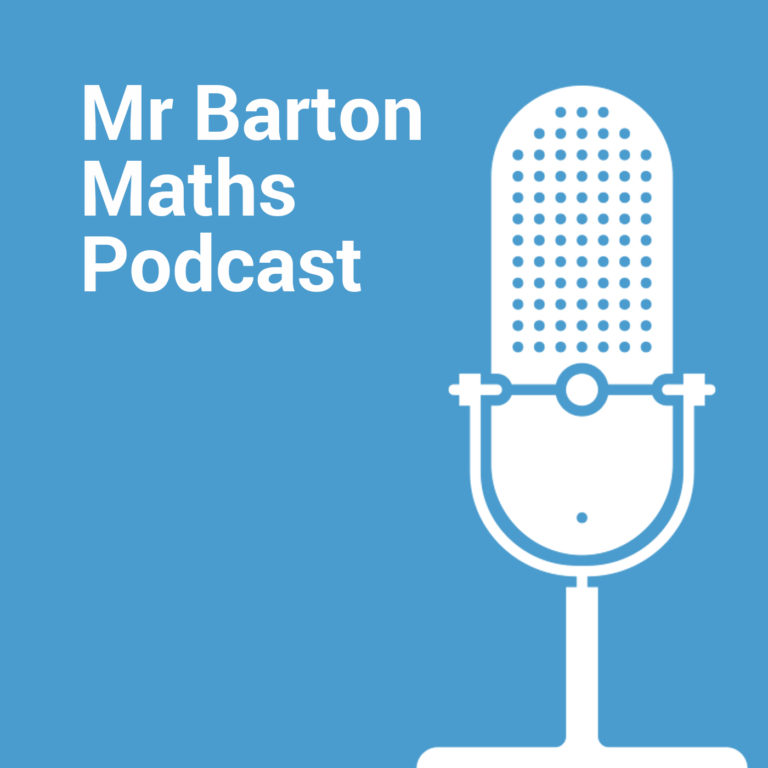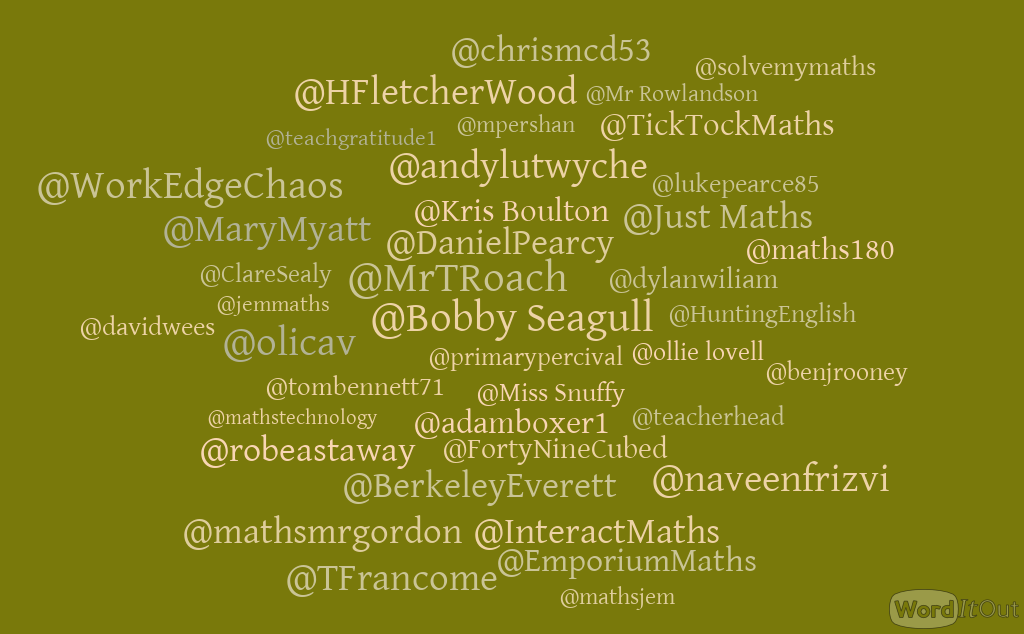 Hello, and welcome to another episode of the Mr Barton Maths Podcast, with me Craig Barton.
Now, 12 months ago I did an experimental episode of the show where I asked a whole host of my favourite people one question: "what did you learn this year?". The episode proved very popular, and the crowd have demanded more. So, never wishing to deprive my public, I have got the band back together again to answer… yes, the exact same question: "what did you learn this year?". If it ain't broke…
Before we dive into that, I need to say something very important. I invited 20 females to contribute to this episode, but unfortunately – for a variety of reasons – only 8 have chosen to do so. This is a real shame as it means we have a really male-dominated episode. Female representation is something that Jo Morgan and I have discussed at length, and something I actively try to tackle in the main episodes of the show. I am aware it is a huge issue, and I know that an episode like this does not help. I am not sure what the solution is – I did think hard about scrapping this episode – but I just wanted to make you, my dear listener know, that I am aware of the problem.
Anyway, I really hope that does not diminish your enjoyment of what really is a golden-nugget filled episode of the show, where you will hear from household names and those perhaps not so familiar as they reflect on what they have learned in the last 12 months. We have primary specialists, secondary specialists, maths teachers, English teachers, History teachers, headteachers, Chief Examiners, Scots, Americans. Australians, information designers, Behaviour Tsars, University Challenge winners, and Dylan Wiliam. The range of topics covered is incredible. My hope is that these reflections do for you what they did for me – cause you to pause and reflect, both on things that went well and did not go so well this year, and give you some food for thought and inspiration going forward.
@mrshawthorne7 on Twitter has kindly produced and shared these amazing set of sketch notes to summarise the key points made in the episode: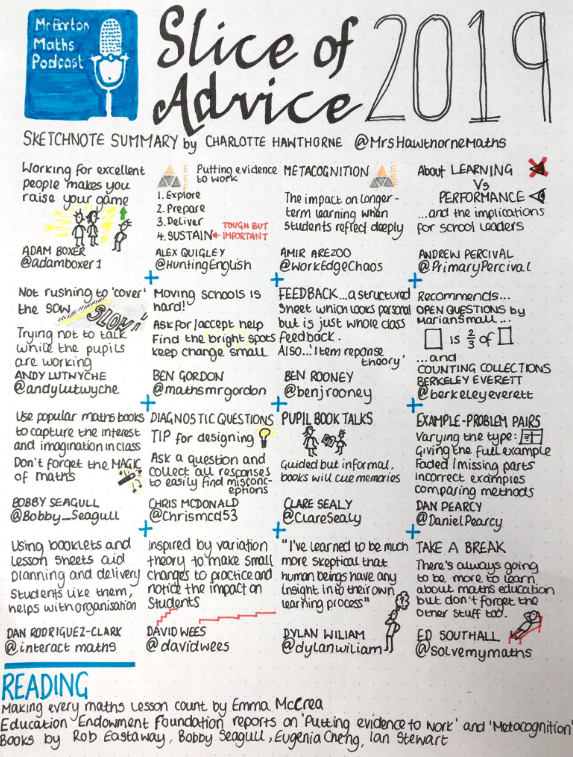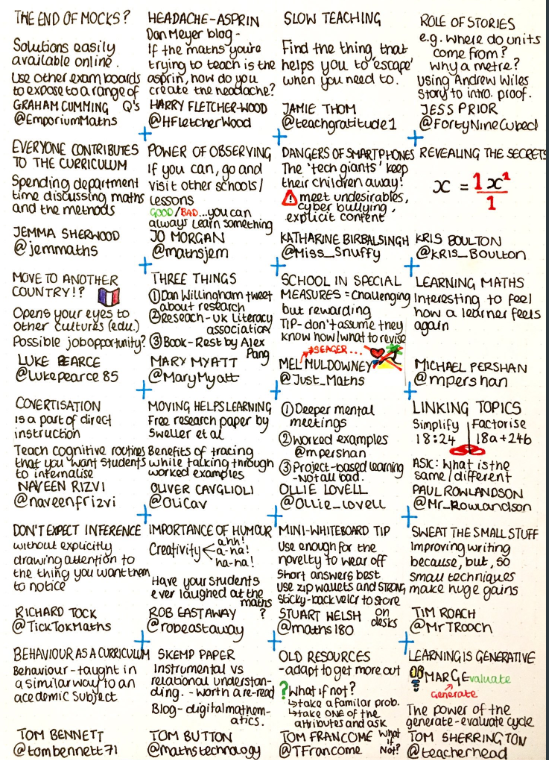 My usual plugs:
Thanks so much for listening, and I really hope you enjoy the show!
Craig Barton