Mr Barton Maths Podcast
Craig Barton interviews guests from the wonderful world of education about their approaches to teaching, educational research and more. All show notes, resources and videos here: https://www.mrbartonmaths.com/blog/
#041 Conference Takeaways: MathsConf14
After the LaSalle Maths Conference in Kettering on 10th March 2018, Jo Morgan (@mathsjem) and I sat down to share our thoughts and takeaways on the sessions we had seen, which included sessions by Naveen Rizvi, Dani Quinn and Hinal Bhudia, Kris Boulton and Bernie Westacott. Hopefully this will be of interest and use to anyone who was unable to make the conference. I even managed to keep the discussion to under an hour!
For more information about today's guest, plus links to the websites, resources and ideas they mention, please visit the show notes page: http://www.mrbartonmaths.com/blog/conference-takeaways-mathsconf14/
Hello, and welcome to another episode of the Mr Barton Maths Podcast, with me Craig Barton.
Now, this is an episode with a difference, and one which I hope will be the first in a series of similar episodes. I know many people are unable to make it to maths conferences and CPD events for a variety of reasons, and whilst it is incredible how Twitter can make you feel like you are there, and those who blog about their experiences share some incredible insights, I wondered if there was room for something else. Hence, the idea of a Conference Takeaway series of podcasts.
So, after the Maths Conference run by Mark McCourt and the La Salle team, which took place in Kettering on 10th March 2018 – the 14th such Maths Conference – myself and Jo Morgan (@mathsjem on Twitter and the creator of the online bible of maths resources, resourceaholic.com) sat down to chat about our takeaways from the wokshops we saw. The conversation lasted just over half an hour – which was quite the revelation for me as I assumed podcasts are legally obliged to last for at least two hours.
Here you will hear our thoughts on the following sessions:
I really hope you find this discussion useful, whether you attended the conference or not. Thanks so much for Jo for taking the time to talk to me, to all the amazing workshop presenters who give up their time to share their ideas, and to Mark McCourt for creating something very special with MathsConf. Hopefully Jo and I will be back for some BCME Takeaways!
The two new websites I launched at MathsConf14 are:
MathsVenns
SSDD Problems
Image from Naveen's session on fractions: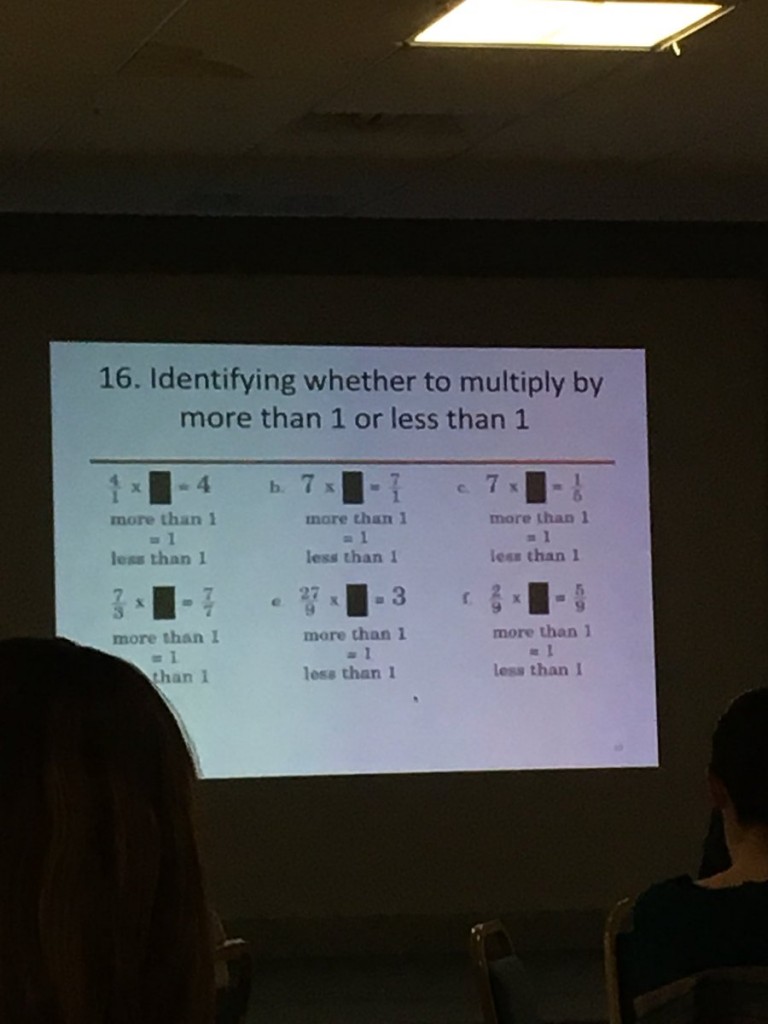 My sequence of intelligently varied questions on sharing in a ratio: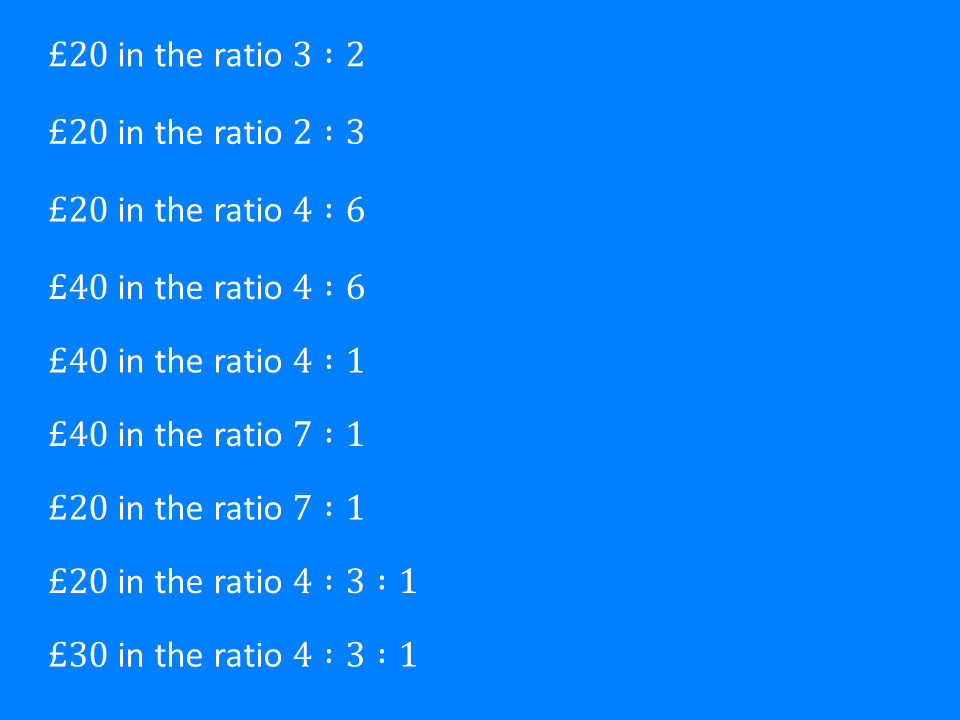 And here is me and Jo just before the recording: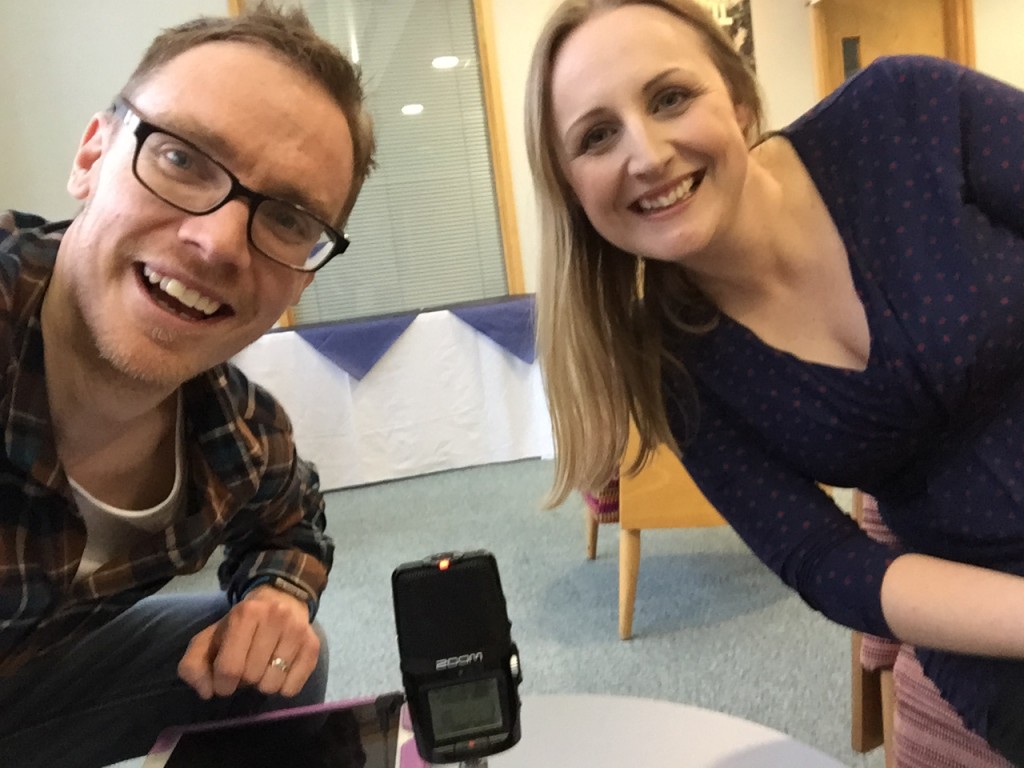 My usual plugs:
Thanks so much for listening, and I really hope you enjoy the show!
Craig Barton