As Mr Barton Maths Podcast listeners may know, we currently do Edexcel GCSE at our school. However, I wanted to bring your attention to a set of top-quality, free resources from AQA that we will be using with our students in these final precious days in the build up to the GCSE Maths Exam, just in case they are useful to you too.
When using questions from different awarding bodies, you do of course need to be careful not to unnerve students with any particular difference in wording or question styles, but I have found the AQA questions to be entirely suitable on the whole. And, if you like us, you have pretty much exhausted every single Edexcel past paper, then a bit of variety goes a long way at this stage of the game
Please note: to access some of these resources, you must sign up to All About Maths from AQA, which is completely free, and can be done via this link.
1. Topic Tests
These are excellent. They are 25 mark revision test papers, using questions from recent AQA GCSE maths exams and covering a wide range of topics for both Foundation and Higher. These are ideal for topic focussed revision within a single lesson or giving to the students for homework. Best of all, the answers are provided as well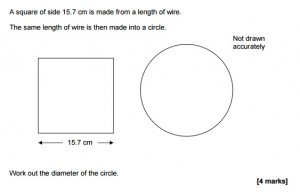 2. Problem Solving Test Higher Tier and Foundation Tier
Whilst the Higher and Foundation Problem Solving collection belongs in the family of Topic Tests described above, it is so good it deserved its own entry. A lovely collection of problems in unusual contexts, requiring a wide range of skills, which will keep your students on their toes and get them exam-ready.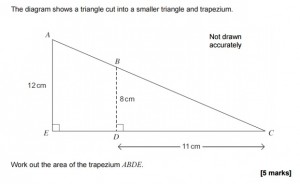 3. AQA GCSE Past Papers
Whether you are after quick, easy skill-based questions, or the less structured, multi-mark questions, AQA's past paper collection is the place to go. My students had never seen these questions before, and hence they provided them with a fresh challenge.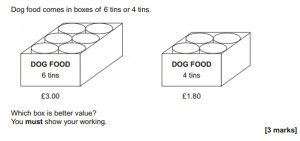 4. Mock Exam Anaylser
AQA's Mock Exams Analyser really is impressive. Once you've marked the paper based test, give the papers back to students, download the Analyser and make it available to them. They will then be able to:
analyse their grade, including their UMS score, and how far off their target grade they were
compare their performance on each question with the students who took the live examination, using real data from the exam
see how they performed on individual Assessment Objectives and topic areas
review each question with the mark scheme, report on the exam and a model answer
get a printable summary of performance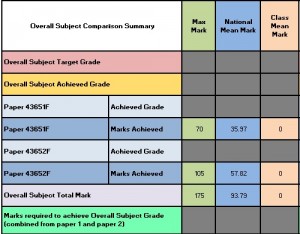 5. GCSE Revision Tips Poster
Page 3 of this pdf document contains 10 top tips for your students about to embark upon their GCSE Maths exam. I like the student-friendly way they are written and, most importantly of all, that the advice is sound. Take number 2 for example: Check if your answer is realistic. Can a second hand car cost £7 million? Does the earth weigh 4kg? If the answer doesn't seem right you could've made a simple error.

6. e-library Higher Tier and Foundation Tier
If you are looking for loop cards, games, jigsaws, worksheets, or complete lessons for any particular topic, then AQA's e-library is the place to go.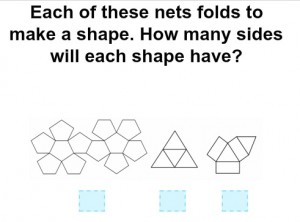 For further information on AQA's GCSE teaching resources for the current and new specification, please visit this page