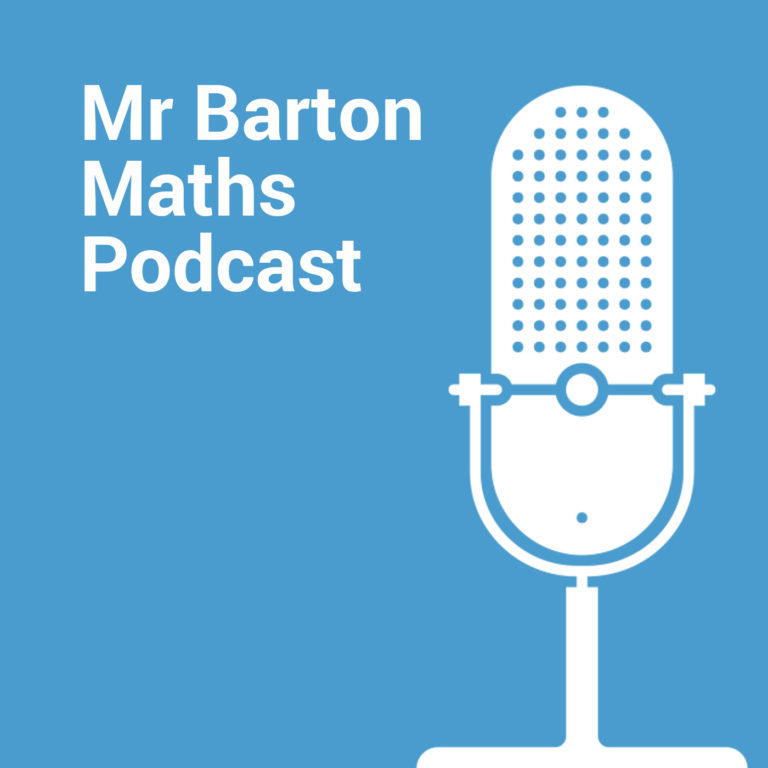 Mr Barton Maths Podcast
Craig Barton interviews guests from the wonderful world of education about their approaches to teaching, educational research and more. All show notes, resources and videos here: https://www.mrbartonmaths.com/blog/
#091 Multiple Choice Questions on trial with AQA's Zeek Sweiry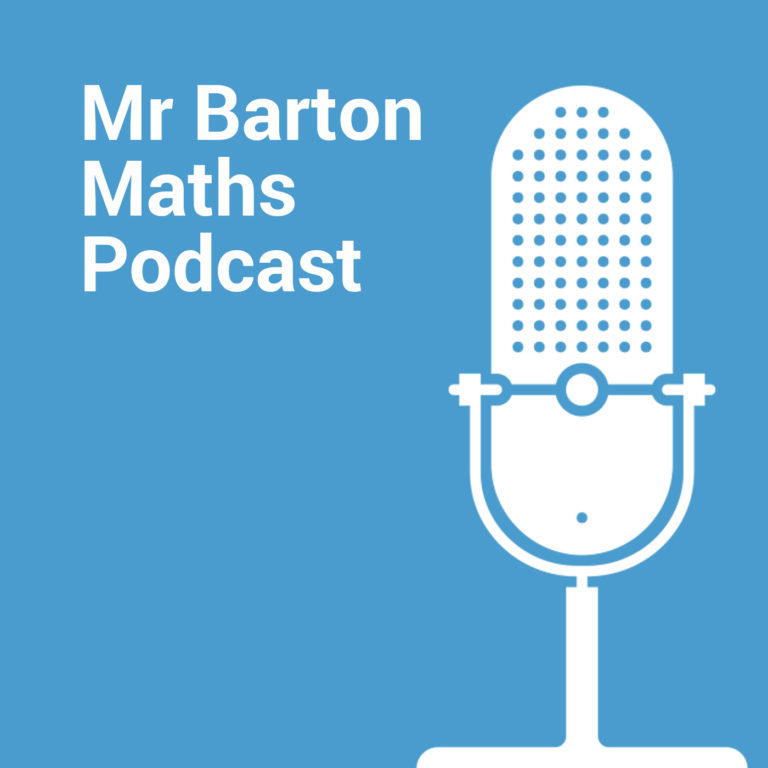 On this episode of the Mr Barton Maths Podcast I spoke to Zeek Sweiry.
Something a bit different this episode. As some of you may be aware, last year I was lucky enough to host the Inside Exams podcast, where I went behind the scenes of AQA to find out how they write exams, set grade boundaries, standardise, deal with social media, and much more. One of my favourite interviews from that series was with Zeek Sweiry about multiple choice questions. AQA have multiple choice questions on several of their exams, perhaps most notably on their Maths GCSE.
Listeners will know I am a self-confessed multiple choice question fan, especially with the 60,000 Diagnostic multiple choice questions on my Diagnostic Questions website. Bit not everyone is as into them as me. Indeed, multiple choice questions are often criticised for being trick questions, or easier to answer because you can guess, or a little unfair given the work involved to be awarded the 1 mark they are often worth.
I put all this to Zeek, and much more, including how to write a good multiple choice question. And I tell you what, it is a cracking conversation, that has lots of implications for assessment and teaching as a whole. Will you be an MCQ lover at the end of it?
Throughout the conversation we use the term"distractors". That is the technical term for the incorrect incorrect options that every multiple choice question needs.
Three quick plugs before we crack on:
1. Jo Morgan and I are running two conferences under the title of Marvellous Maths! There is one in London on 29th October, and one in Halifax on 31st October. Tickets are £90 plus VAT, which includes lunch and prizes, and there is a jam-packed fun scheduled for those that come. Around 70% of tickets have been sold, we are expecting them to all go, so if you are keen to attend, just visit mathscpd.weebly.com to find out more.
2. As this episode is centred around diagnostic questions, it is worth mentioning that my diagnostic questions website – conveniently called diagnosticquestions.com – has nearly 50,000 free maths multiple choice questions, and 20,000 from other subjects including computer science, modern foreign languages, history, geography, English, design and technology, and much more. Head over to diagnosticquestions.com to get started for free.
3. Inside Exams Season 2 is nearly upon us, and there are some cracking episodes covering everything from assessment validity to teaching contexts. Look out for Series 2 from 11 November. And to whet your appetite, all episodes from Season 1 are available now. Just search Inside Exams on your podcast platform, or following this link: aqa.org.uk/inside-exams-podcasts You'll also find some summer bonus features in that same list of episodes.
Thanks so much for listening, and I really hope you enjoy the show!
Craig Barton
My usual plugs: