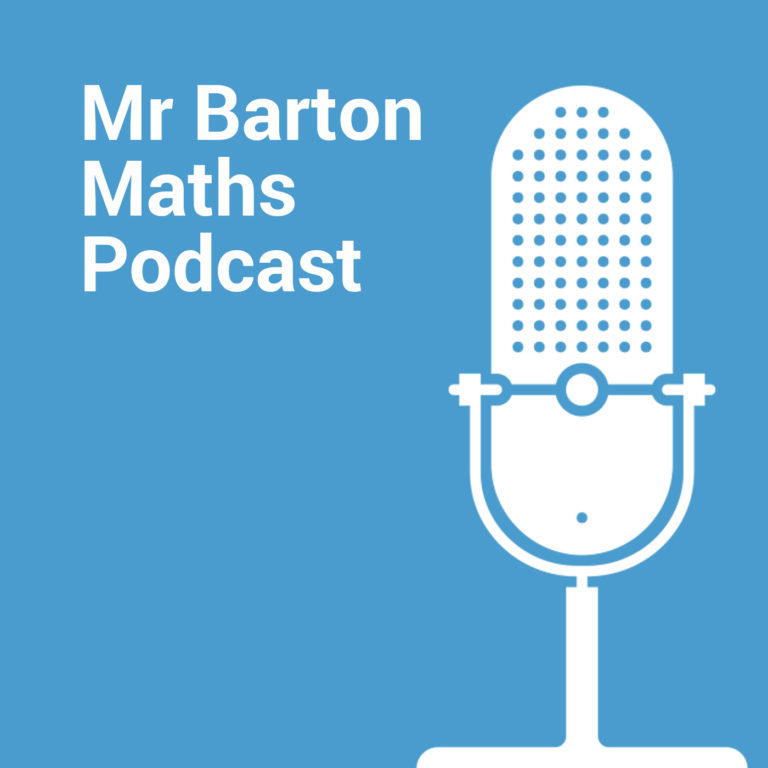 Mr Barton Maths Podcast
Craig Barton interviews guests from the wonderful world of education about their approaches to teaching, educational research and more. All show notes, resources and videos here: https://www.mrbartonmaths.com/blog/
#085 Jonny Griffiths: RISPs, problem solving and mental health
Jonny is a legend of maths education, being the brains behind the wonderful RISP activities. And of course in this conversation we dig into those. But we also delve into lots of other territories, ranging from problem solving, textbook writing, and an important discussion about mental health issues in teaching.
For more information about today's guest, plus links to the websites, resources and ideas they mention, please visit the show notes page: http://www.mrbartonmaths.com/blog/jonny-griffiths-risps-problem-solving-and-mental-health/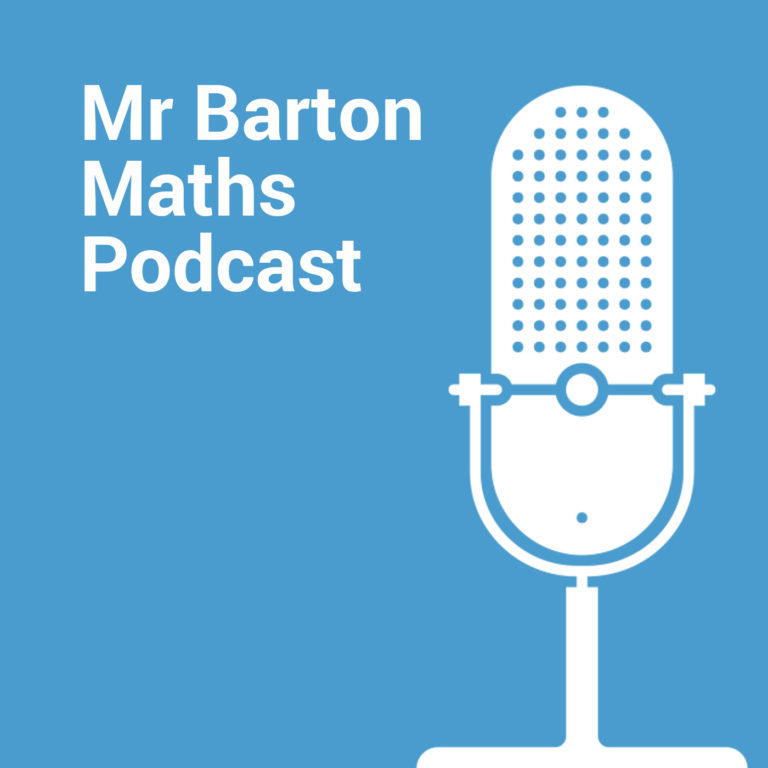 ***
This episode of the Mr Barton Maths Podcast is kindly sponsored by The Open University.
You can find out more about their Master of Science degree in Mathematics here or email [email protected] for more information.
***
On this episode of the Mr Barton Maths Podcast I spoke to Jonny Griffits.
Jonny is a legend of the maths teaching world. I first became aware of his work in my NQT year when I came across his RISPs activities – standing for Rich Starting Points for A Level Maths. I then had the pleasure of hearing Jonny speak at an early TSM Conference in Oundle, which was hosted by Douglas Butler. And I have been a fan of Jonny's work ever since. I was then lucky enough to share a drink with him at the 2019 joint ATM / MA Conference, where I quickly realised two things:
RISPs was only scratching the surface of Jonny's story
I had to get him on the podcast
So, in a wide ranging challenging and fascinating conversation, Michael and I discussed the following things, and plenty more besides:
Jonny's life as a rock star, and how that type of performance is very different to what a teacher needs to do
We talk about an old podcast favourite – the SMILE resources – and Jonny's experience with them
I ask Jonny about some of the challenges of teaching in a 6th form college compared to teaching in an 11-16 or 11-18 school?
Then we go deep into task design, as I ask Jonny to choose 3 tasks – all of which are available in the show notes – and describe why he likes them and how he would use them. And there are some crackers!
We then venture into uncharted territory when we discuss textbook design, and what makes a good exercise
Before Jonny ends with some reflections and a wonderful Big 3
Amidst all the incredible insights about task design and pedagogy in general, I think the thing that struck me most about this conversation was when Jonny describes, with incredible honesty and clarity, his early struggles as a teacher and the importance of our state of mind and mental health. On a selfish level, I found this part of the conversation incredibly useful to help me think about some of my own struggles, and I sure other listeners will too. I think this is one of the most important conversations I have had.
On Twitter, Jonny is: @therispguy
Jonny Griffith's Big 3
1. Mathigon
2. NRICH
3. Mark McCourt's blog
Links from Jonny:
www.risps.co.uk – the original risps site.

www.further-risps.co.uk – the new further risps resources are for sale here.
www.denominator.co.uk – my classroom memoir, featuring past writing for the TES and for Mathematics Teaching.

https://www.atm.org.uk/Shop/KS5/The-Proving-Ground—an-introduction-to-mathematical-proof-e-book/DNL137 – my The Proving Ground ebook, an introduction to proof.
www.making-statistics-vital.co.uk – my A Level Statistics website.
www.carom-maths.co.uk – my 'Bridging from A Level to University' website.

www.jonny-griffiths.net – my website.
And here are the tasks we discussed:
1. Max box – you are given a square sheet of thin metal 1m by 1m. You create a box with no lid by cutting off equal squares of side x from the corners and folding up the sides. What choice of x gives the maximum volume for the box?
2. The Fifteen game for two players. You put nine cards numbered from 1 to 9 on a table, and take it in turns to pick a card. The winner is the first person to have exactly three cards in their hand adding to 15.
Possible game A: 1, B: 5, A: 8, B: 6, A: 4, B: 3, A: 9, B: 7, B wins (3,5,7)
3. Can anyone tell the difference between Coke and Pepsi?
4. Proving root 2 is irrational (couple of methods).
My usual plugs:
Thanks so much for listening, and I really hope you enjoy the show!
Craig Barton