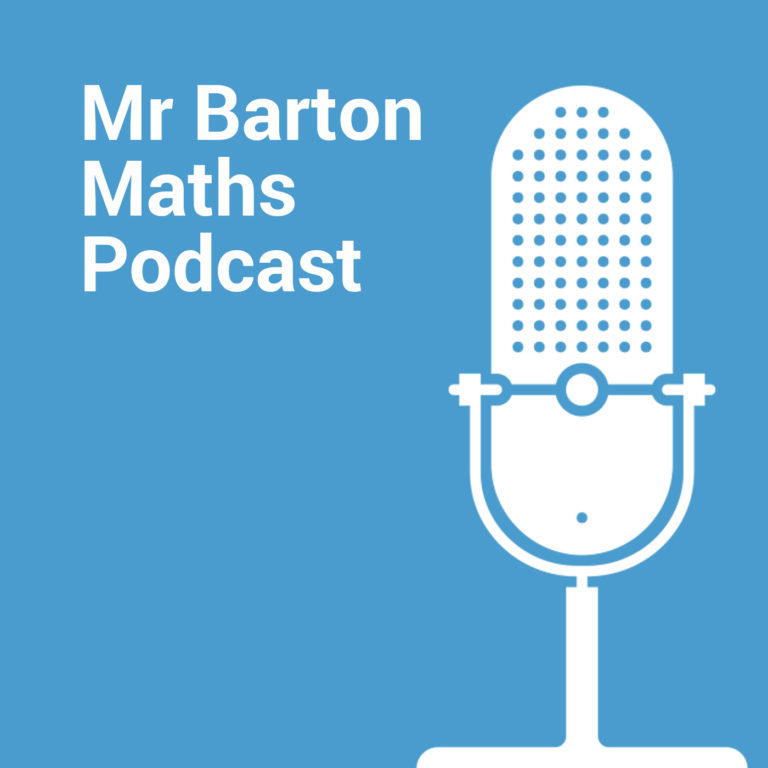 Mr Barton Maths Podcast
Craig Barton interviews guests from the wonderful world of education about their approaches to teaching, educational research and more. All show notes, resources and videos here: https://www.mrbartonmaths.com/blog/
#101 Conference Takeaways: MathsConf22 – Manchester – March 2020
Join me and Dani Quinn for a Conference Takeaways podcast from MathsConf in Manchester, where we discuss percentages, algebraic thinking, surds, circle theorems, and I try to find out exactly how Dani and her team got those incredible GCSE results.
For more information about today's guest, plus links to the websites, resources and ideas they mention, please visit the show notes page: http://www.mrbartonmaths.com/blog/conference-takeaways-mathsconf22-manchester-march-2020/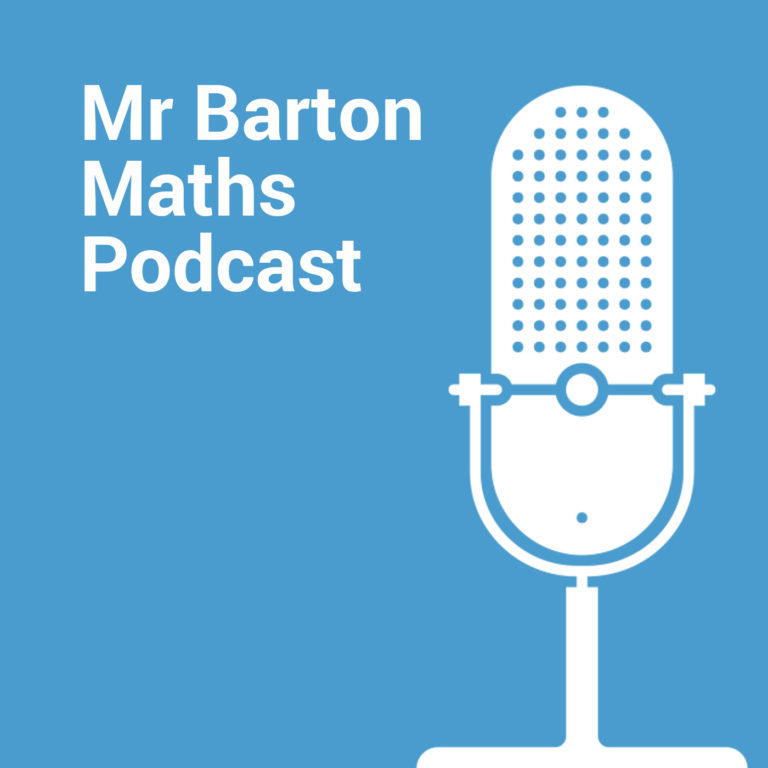 ***
This episode of the Mr Barton Maths Podcast is kindly sponsored by the engineering "Take a Closer Look" campaign
To find out more please visit here
***
Hello, and welcome to another episode of the Mr Barton Maths Podcast, with me Craig Barton.
This is another Conference Takeaways podcast, this time from MathsConf22 in Manchester on 14th March 2020. With my usual co-host Jo Morgan on a train back to London, I instead teamed up with podcast favourite Dani Quinn (@danicquinn), the head of maths at Michaela School.
We discuss the following things, and much more besides:
Just how did Dani and her team managed to achieve the best maths GCSE results in the country in terms of Progress 8?
What is new in Autograph?
We check out some percentages questions from SATs right up to AS level
We explore algebraic thinking
Discuss teaching surds in depth
What is the most effective way to present worked examples?
How does Dani teach circle theorems
And what does it mean to "behave mathematically"?
I really hope you find this discussion useful, whether you attended the conference or not. Thanks so much for Dani for taking the time to talk to me.
Some photos from the things we discuss:
My usual plugs: