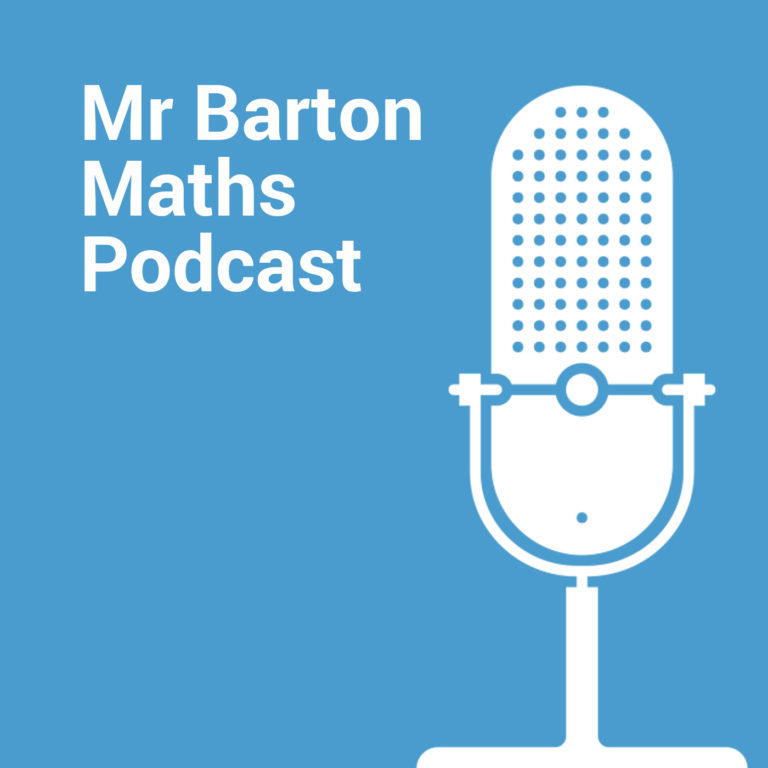 Mr Barton Maths Podcast
Craig Barton interviews guests from the wonderful world of education about their approaches to teaching, educational research and more. All show notes, resources and videos here: https://www.mrbartonmaths.com/blog/
#065 Conference Takeaways: MathsConf16 – Glasgow
After MathsConf16 at Glasgow High School on 6th October 2018, Stuart Welsh (@maths180) and I sat down to share our thoughts and takeaways on the sessions we had seen. We discuss atomising – which was very much the word of the day – provocative statements in maths education, teaching perimeter, solving linear equations with 100% success guaranteed, and much, much more.
For more information about today's guest, plus links to the websites, resources and ideas they mention, please visit the show notes page: http://www.mrbartonmaths.com/blog/conference-takeaways-mathsconf16-glasgow/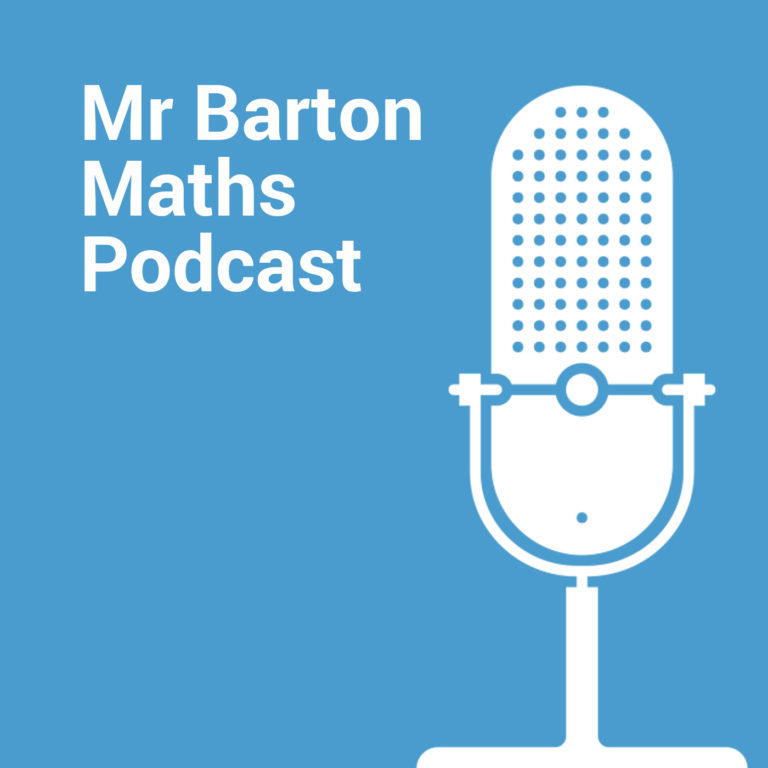 Hello, and welcome to another episode of the Mr Barton Maths Podcast, with me Craig Barton.
This is another Conference Takeaways podcast from MathsConf16 in Glasgow. I was delighted that my co-host on this occasion was Stuart Welsh (@maths180 on Twitter), and in this episode we share our key thoughts and takeaways from the incredible selection of workshops we were lucky to see.
We discuss the following things, and much more besides:
Reflect, Expect, Check, and my take on intelligent variation in mathematics, including a new activity for practising algebraic proof – me
Proactive statements in mathematics, featuring the views of Jo Boaler – Tom Carson
The Pareto Principle, and atomising the teaching of perimeter – Naveen Rizvi
Paper folding – Mark McCourt
Solving equations with 100% success guaranteed – Kris Boulton
Evidence into Practice – Stuart Welsh
I really hope you find this discussion useful, whether you attended the conference or not. Thanks so much to Stuart for taking the time to talk to me, to all the amazing workshop presenters who give up their time to share their ideas, and to Mark McCourt for creating something very special with MathsConf.
My usual plugs:
Thanks so much for listening, and I really hope you enjoy the show!
Craig Barton