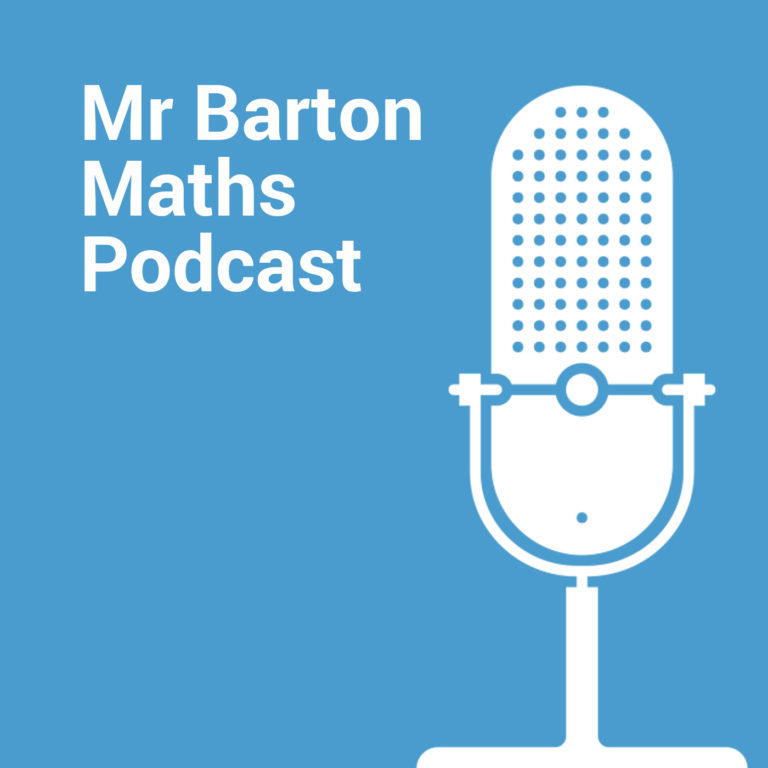 Mr Barton Maths Podcast
Craig Barton interviews guests from the wonderful world of education about their approaches to teaching, educational research and more. All show notes, resources and videos here: https://www.mrbartonmaths.com/blog/
#051 Conference Takeaways: Comparative Judgement – with a cameo from Daisy Christodoulou!
In this special Conference Takeaways episode, myself and English teacher Jon Sellick reflect on what we learned from attending a workshop entitled Refining assessment and reducing workload, delivered by Daisy Christodoulou, which was all about the fascinating concept of Comparative Judgement. And just as you are getting sick of our voices, I am delighted to say that Daisy herself joins us to answer a few key questions, marking her return to the podcast following her very well-received 2017 appearance.
For more information about today's guest, plus links to the websites, resources and ideas they mention, please visit the show notes page: http://www.mrbartonmaths.com/blog/conference-takeaways-comparative-judgement-with-a-cameo-from-daisy-christodoulou/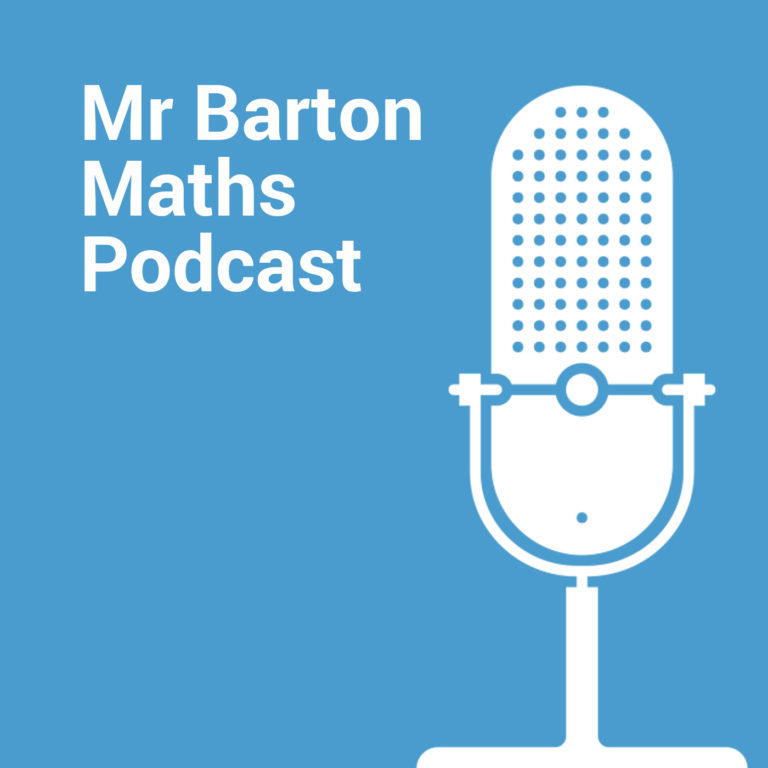 Welcome to another episode of the Mr Barton Maths Podcast
Now, this episode is a little different to the usual ones.
For a start, it is one of my Conference Takeaways, where I sit down at the end of a conference or some training to help collect my thoughts on what I have learned both for my own benefit and in the hope that teachers who cannot make the conference might find it useful. But whereas in the past I have recorded Conference Takeaways from MathsConf, BCME & researchEd, where there are lots of different workshops to reflect on, this time the training was very specific and… wait for it… it was non-maths specific!
Yes, I was lucky enough to attend a session entitled Refining assessment and reducing workload with the wonderful Daisy Christodoulou, author of Seven Myths about Education, Making Good Progress, but who is undoubtedly best known as a former guest on this podcast. Indeed, at the end of that interview – which I wholeheartedly recommend you check out if you have not heard it – Daisy discussed the concept of Comparative Judgement and her work with No More Marking. The concept fascinated me at the time, and since the interview Daisy has done a load more work, and hence when I heard she was embarking upon a bit of a North West tour – calling in at such glamorous locations as my very Bolton, Southport and Warrington – I was desperate to get along to a session.
This podcast is in 3 parts.
First, my former colleage Jon Sellick and I describe the basics of comparative judgement, and what we did in the session. Now, just a word of warning for all my maths listeners, Jon is what can only be described as an English teach – I figured I needed to have at least one token non-maths friend – but his presence was extremely useful as much of the session was focused on a writing task where I was completely out of my depth. But that is one of the myths of comparative judgement that I hope to bust – whilst it is undoubtedly a tool that lends itself extremely well to long-form writing tasks, I believe it has an interesting and exciting role to play ion the world of mathematics, which I discuss at the end of this episode.
Then, in the middle, we hear from Daisy herself, as I was lucky enough to grab her to ask three questions that had been playing on my mind throughout the session.
Finally, Jon and I return to share our key takeaways from the session – how will what we have seen today actually affect our practice in the classroom?
A few disclaimers before we crack on.
Firstly, Jon and I are anything but experts in Comparative Judgement and we are more than a bit ropey when it comes to trying to explain how ranks get turned into grades and levels. Fortunately, Daisy and her colleagues at No More Marking do a far better job than us, and I have linked to a great blog post in links below.
Secondly, the bulk of this episode was recorded outside a coffee shop in Birkdale, just outside of Southport. This sounded a good idea at the time – the sun was shining, the shirt sleeves were rolled up, Jon and I had visions of ourselves being very much like James Richardson from Football Italia in the 90s sipping a latte on a Piazza in Florence – but the trade-off is that you do get a fair bit of background noise. On a positive side, if our conversations bore you, the table next to us are having a great time.
Finally, when you hear from Daisy, the background noise reaches a new level. But as I have started saying, treat this as one of Bjork's desirable difficulties and listen extra hard to learn even more.
Anyway, I really hope you enjoy this one and find it useful. As I say, I am increasingly swayed by the power of comparative judgement, even for us maths teachers. But this is definitely an episode to share with your non-maths colleagues who want to no more. As Jon and I discuss in the episode, you can set up a internal use of comparative judgement for free on the No More Marking website, and I would highly recommend you do.
You can listen to Daisy's first appearance on the podcast here
On Twitter Daisy is @diasychristo
Her excellent blog can be found at: thewingtoheaven.wordpress.com
Her books are: 7 Myths about Education and Making Good Progress
No More Marking can be found at: nomoremarking.com
The No More Marking blog is here
A good post explaining how ranks get converted to grades and levels is here
In Daisy's cameo appearance, she talsk about the importance of judging the sweet spot, and you can read a great blog post on that very issue, together with a delightful graph here
On Twitter, Jon Sellick is @rightokayso
My usual plugs:
Thanks so much for listening, and I really hope you enjoy the show!
Craig Barton