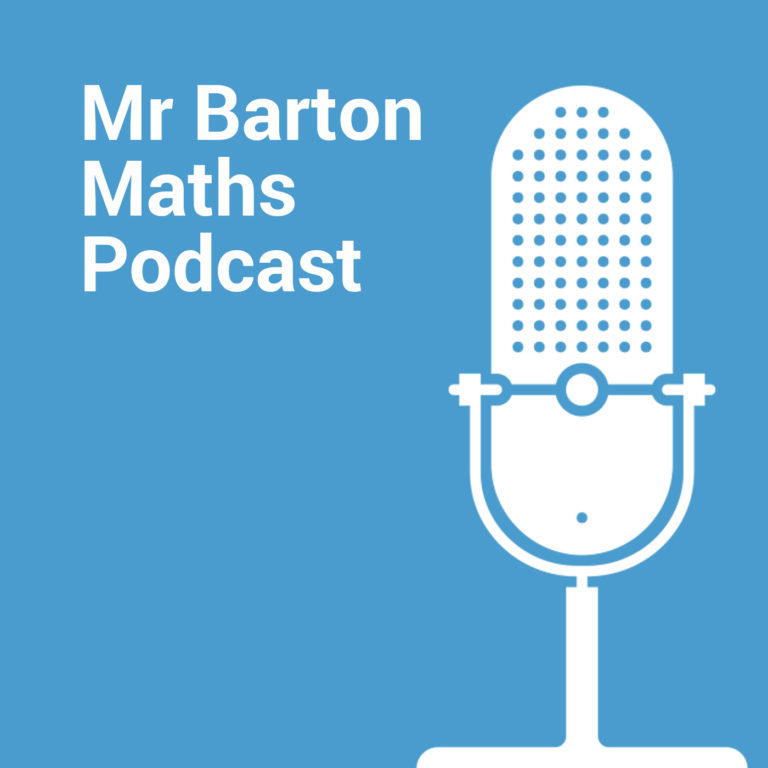 Mr Barton Maths Podcast
Craig Barton interviews guests from the wonderful world of education about their approaches to teaching, educational research and more. All show notes, resources and videos here: https://www.mrbartonmaths.com/blog/
#072 Chris Smith: Injecting fun into lessons, Resources, Pi Day, Revision Days
Chris Smith is a maths teacher, Pi Day lover, TED Talker, popular newsletter writer, and the 2018 Scottish teacher of the Year. In this conversation we cover everything from lesson planning, time-management, running successful revision days, and the role of fun in maths lessons. Enjoy!
For more information about today's guest, plus links to the websites, resources and ideas they mention, please visit the show notes page: http://www.mrbartonmaths.com/blog/chris-smith-injecting-fun-into-lessons-resources-pi-day-revision-days/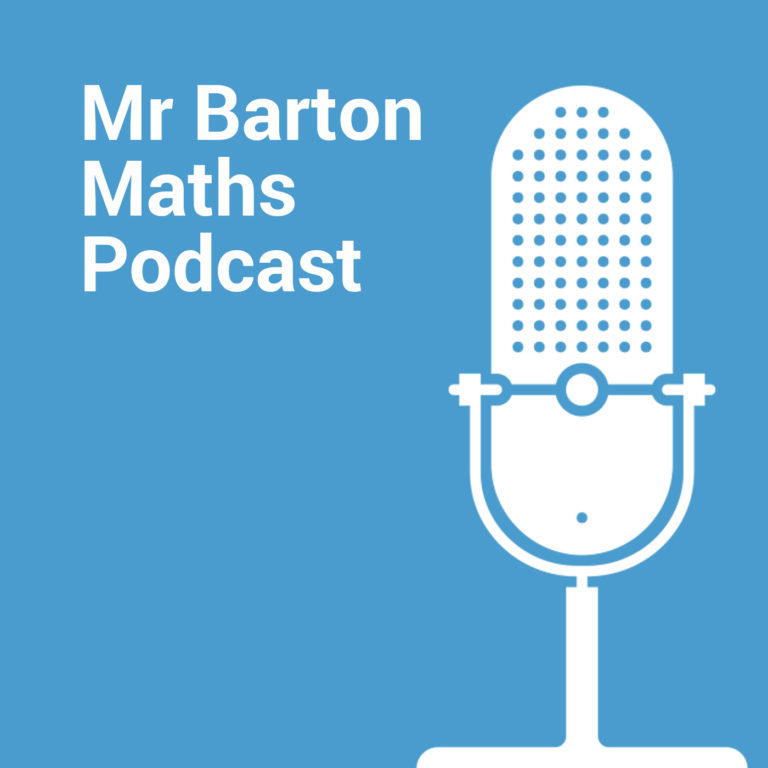 On this episode of the Mr Barton Maths Podcast, I spoke to Chris Smith.
Chris is an experienced maths teacher up in sunny Scotland. He is a self-confessed maths geek, Pi Day enthusiast and TED talker. He is the creator of some of TES' most popular maths resources, and the author of an excellent weekly maths newsletter. And if that wasn't enough, he is the 2018 Scottish Teacher of the Year! I have been trying to get Chris on the show for ages, and he finally caved into the pressure. And boy, am I glad he did.
So, in a wide-ranging conversation, Chris and I chatted about the following things, and plenty more besides:
Chris describes not one, but three favourite failures, and they each contain something we can all learn from
I asked Chris to take us through how he plans a sequence of lessons, and it is fascinating
How does Chris find the time to do all he does, both outside of and in the lessons themselves?
What is the key to a good resource?
What is the story behind Chris' brilliant newsletter, and what are some of his favourite features?
What is the secret to organising a good maths revision event?
What have been some of Chris' favourite Pi Day escapades, and are such fun activities really worth it?
What is mathematically interesting about the number of seconds in February?
And finally, what does Chris wish he'd known when he first started teaching that he knows now?
I absolutely loved talking to Chris. As much as I love being out of my comfort zone speaking to the likes of Becky Allen, Dylan Wiliam and David Didau, there is something nice about geeking out with a fellow maths enthusiast. And I hope you find the bit of our conversation about the importance of fun, joyous experiences as interesting as I did. I will be reflecting on this, and more, in my Takeaway at the end of the show.
Just the usual request that if you enjoy this podcast, please consider giving it a rating and review on whatever podcast platform you get your audio fix from. And if you have a colleague or friend who does not listen to this podcast, then just before you shun them for the year, consider recommending an episode to them to get them started.
Chris Smith's Big 3:
1. Gapminder World
2. Wikipedia
3. Futility Closet
On Twitter Chris is @aap03102
Links to things Chris discussed in the conversation:
Career
PLACENTA RESEARCH
https://www.thenakedscientists.com/articles/science-features/placenta-mathematical-model
TEDx TALK
https://www.youtube.com/watch?v=0TACPw5NtUk&t=248s
SCOTTISH TEACHER OF THE YEAR
https://www.youtube.com/watch?v=j0TnVEDWHPk&t=15s
Favourite failure
Baby Shark Questions!
https://twitter.com/aap03102/status/1063095079571730432
Planning a lesson
The 17-times table by metre stick
https://www.youtube.com/watch?v=yXdHGBfoqfw
Numeracy Ninjas
https://www.numeracyninjas.org/
Sumdog
https://www.sumdog.com/
21 card trick
https://www.youtube.com/watch?v=d7dg7gVDWyg
Chris on "The Dog Ate My Homework Christmas Special"
https://www.youtube.com/watch?v=w8CkfJPfhKQ&t=1s
Sample of Retrieval Practice Booklet
https://www.tes.com/teaching-resource/maths-homework-booklet-y9-low-ability-6159930
Maths newsletter
A world exclusive: my entire back catalogue of Maths newsletters (be sympathetic to my early issues, folks):
https://drive.google.com/drive/folders/0B0qqoPkoWst4cUdVQnNxbHlTUDQ
To sign up, email me ([email protected])
The 1779 puzzle which Dave Gorman solved:
https://twitter.com/aap03102/status/849182047390363648
Recent E-ban Number reference in Numberphile:
https://www.youtube.com/watch?v=OeGSQggDkxI
O-ban Number Challenge intro:
https://www.youtube.com/watch?v=HP76CQPXd7w&t=9s
Resources
My Maths Relay Races:
https://www.tes.com/teaching-resource/maths-relay-races-problem-solving-puzzles-6064073
Scottish folk I mentioned (there are lots of others):
Stuart Welsh (https://twitter.com/maths180)
Chris McGrane (https://twitter.com/ChrisMcGrane84)
Michael Allan (https://twitter.com/mrallanmaths)
Making Maths Count (https://twitter.com/MathsScot)
Scottish Mathematical Council
http://www.scottishmathematicalcouncil.org/wp1/
Maths Week Scotland
https://www.nms.ac.uk/about-us/stem-engagement/maths-week/
Maths Camp / Revision Events

Maths Camp reports and resources and tips
https://www.tes.com/teaching-resource/grange-maths-camp-reports-and-resources-11036323
Pi Day

PiMCA
https://www.youtube.com/watch?v=4FHuZaboPho
Road to PiDay
https://www.youtube.com/watch?v=WaP2hOp6w14
My usual plugs:
Thanks so much for listening, and I really hope you enjoy the show!
Craig Barton