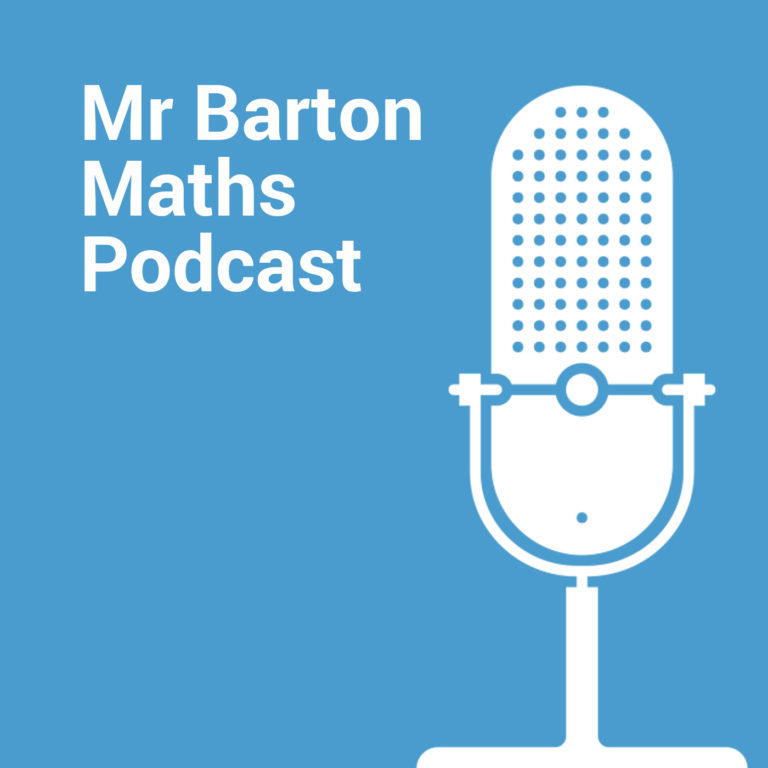 Mr Barton Maths Podcast
Craig Barton interviews guests from the wonderful world of education about their approaches to teaching, educational research and more. All show notes, resources and videos here: https://www.mrbartonmaths.com/blog/
#027 Chief Examiner Trevor Senior: How GCSE Maths exams are written
Trevor is AQA's Chief Examiner for the Maths GCSE. We spoke about when the GCSE maths writing process starts, who is involved, what makes a good question and what makes a bad question, what are the difficulties, how exams are marked, and much more. This is a great listen now we have finally made it through the first new specification GCSE cohort, and essential listening as we prepare for the next!
For more information about today's guest, plus links to the websites, resources and ideas they mention, please visit the show notes page: http://www.mrbartonmaths.com/blog/chief-examiner-trevor-senior-how-gcse-maths-exams-are-written/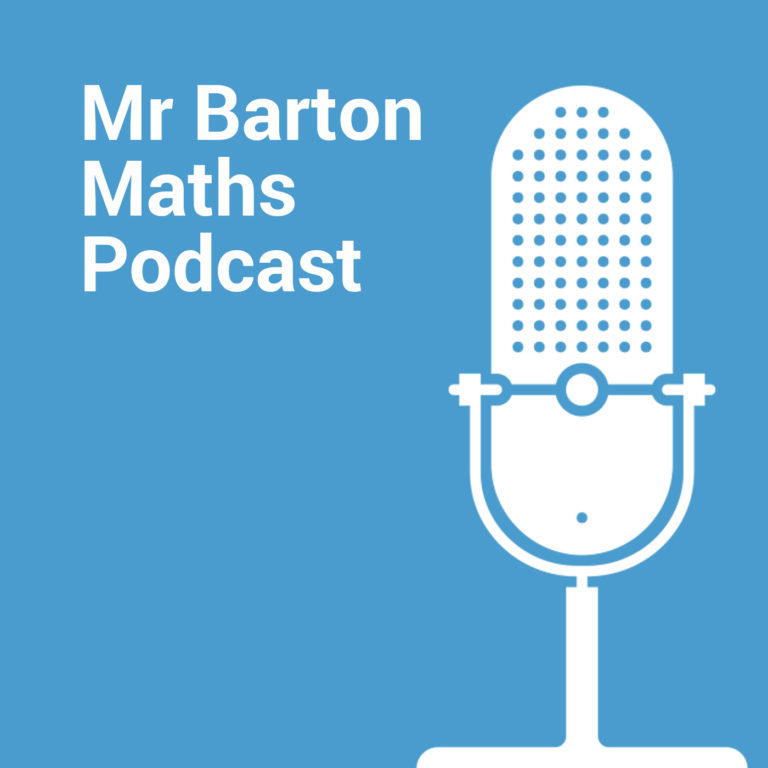 On this episode of the Mr Barton Maths Podcast, I spoke to Trevor Senior.
Trevor is AQA's Chief Examiner for the Maths GCSE.
As those of you teaching maths in the UK in the last couple of years will have experienced, there has been a tremendous amount of uncertainty, anxiety and expectation surrounding the new maths GCSE. It's kind of been like awaiting the new series of Game of Thrones, only with slightly fewer dragons but possibly slightly more violent twists. Now, two years on, we have finally had the first set of students through and – at the time of recording – are awaiting the inaugural set of results. So, I thought it would be interesting to talk to one of the people behind the creation of the exams, and so it proved it be.
In a wide-ranging interview, we covered the following and more:
How did the papers for the 2017 maths GCSE get written, from start to finish?
How many people are involved?
did the fact that it was a new specification change this process?
What was the hardest part?
How are the order of the questions decided?
What role do multiple choice questions play?
What makes a good and what makes a bad question?
What are the considerations when writing contextual questions?
What are some of Trevor's favourite questions he's ever written?
How does the marking process happen?
What makes a question particularly difficult to mark?
When in the whole process, as a Chief Examiner, is Trevor at his most nervous?
How are grade boundaries set?
If Trevor could change the maths GCSE, what would he do?
If you teach GCSE maths now, or are planning to in the future, or if you have any interest whatsoever about how questions and exams are written, then I think you will like this one. Trevor is a knowledgeable, experienced, and an all-round superb guest. The episode is a nice companion piece to my interview with Daisy Christodoulou where we focussed in depth on assessment, and indeed I will discuss more about that in my Takeaway at the end of the interview.
The usual desperate plea that if you enjoy these interviews, and you have a spare minute, then please give the podcast a rating and a quick review on iTunes if. It really does make a difference and mean a lot, and thank you so much to those of you who already have. A new podcast seems to have entered the education chart this week – the Sexplanationas Podcast. I am not sure my three hour discussions of lesson planning, misconceptions and the subtleties of assessment objectives, will appeal to their audience, so I will need to rely on my own. Thanks you so much continuing to listen.
Trevor Senior's Big 3
1. Graphpapermaker.com
2. All about maths
3. How grades are awarded
My usual plugs:
Thanks so much for listening, and I really hope you enjoy the show!
Craig Barton