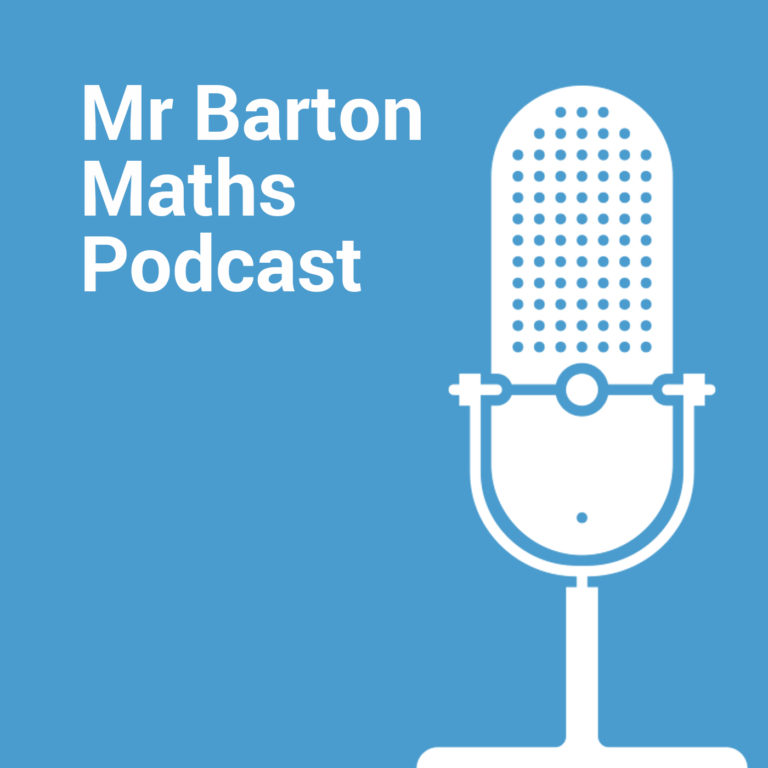 Mr Barton Maths Podcast
Craig Barton interviews guests from the wonderful world of education about their approaches to teaching, educational research and more. All show notes, resources and videos here: https://www.mrbartonmaths.com/blog/
#074 Jemma Sherwood: Sequences of lessons and the importance of silence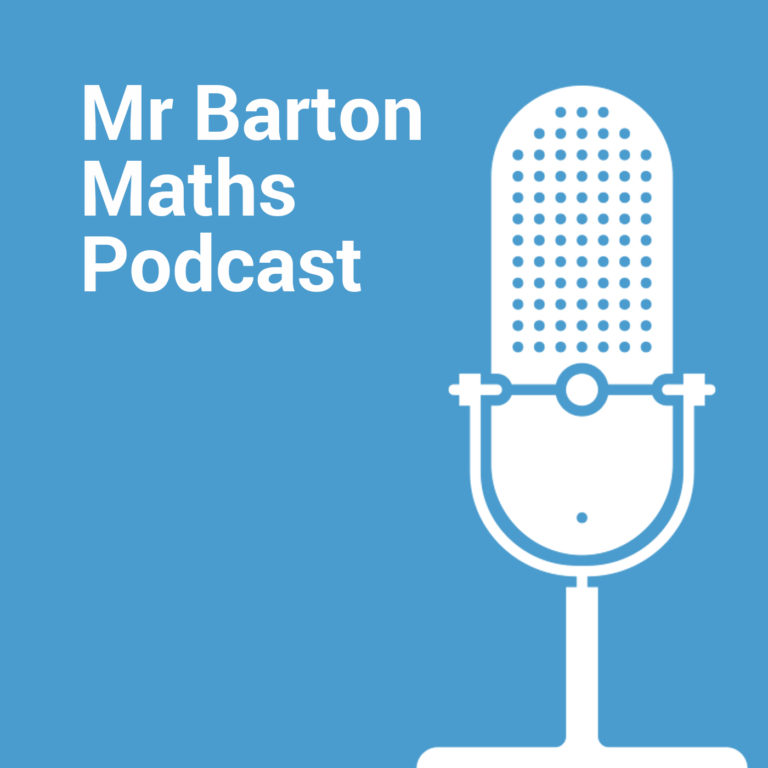 On this episode of the Mr Barton Maths Podcast, I spoke to Jemma Sherwood.
Jemma is Head of Maths at Haybridge High School and Sixth Form in Worcestershire. Jemma is a governor at a primary school, and a professional development lead for the NCETM. She is also the creator of one of my favourite educational blogs – jemmaths.wordpress.com – and the author of How To Enhance Your Maths Subject Knowledge. This is actually Jemma's second appearance on the podcast as she was my co host for the Conference Takeaways Podcast from researchEd Rugby in 2018, and after that performance the public demanded more!
But of course we didn't get round to talking about Jemma's excellent book, or how she runs her maths department, because like Dani Quinn, Kris Boulton, and Naveen Rizvi before her, this conversation centered around one key question: how does Jemma plan a lesson. And her answer is fascinating. And fear not, everyone, Jemma will return to the podcast in the near future so I can get through the other 92% of questions I have for her.
So, in what turned out to be a wide-ranging conversation, we chatted about the following things and plenty more besides:
What is Jemma's favourite failure, and what did you learn from the experience?
And then we dive deep into Jemma's planning process for a sequence of lessons – what does it look like, where does she write it down, where do the resources come from, what happens in the lesson? It is all there, as well as numerous tangents along the way, and it is brilliant!
And then to finish, how have Jemma's views on silence in lessons changed over the years?
I loved this conversation. I have long been a fan of Jemma's work, and having had a ball co-hosting the Conference Takeaways Podcast from researchEd Rugby with her, I could not wait to get her on the show. And she did not disappoint. I will let you into a little secret – Jemma was reluctant to come on as she did not think she could offer listeners anything that other guests have not. I know we will all benefit from the fact that she changed her mind.
Two quick plugs before we crack on:
There are 20 free Diagnostic maths revision quizzes for Key Stage 2 SATs, GCSE Foundation and GCSE Higher available at diagnosticquestions.com/Revision2019 to check out the questions and quizzes – and there will be a link to that page in the show notes.
And if you are interested in spreading the word about your product, service or event to 1000s of intelligent, engaged, and quite simply incredible listeners, then I am now offering the opportunity to sponsor episodes of this podcast. Just drop me an email at [email protected].
On Twitter Jemma is @jemmaths
Jemma's blog is: jemmaths.wordpress.com
Jemma's post on Silence is here
Jemma's book is How To Enhance Your Mathematics Subject Knowledge: Number and Algebra for Secondary Teachers
Mark McCourt's blog post on Mastery (Part 3) is here
My usual plugs:
Thanks so much for listening, and I really hope you enjoy the show!
Craig Barton