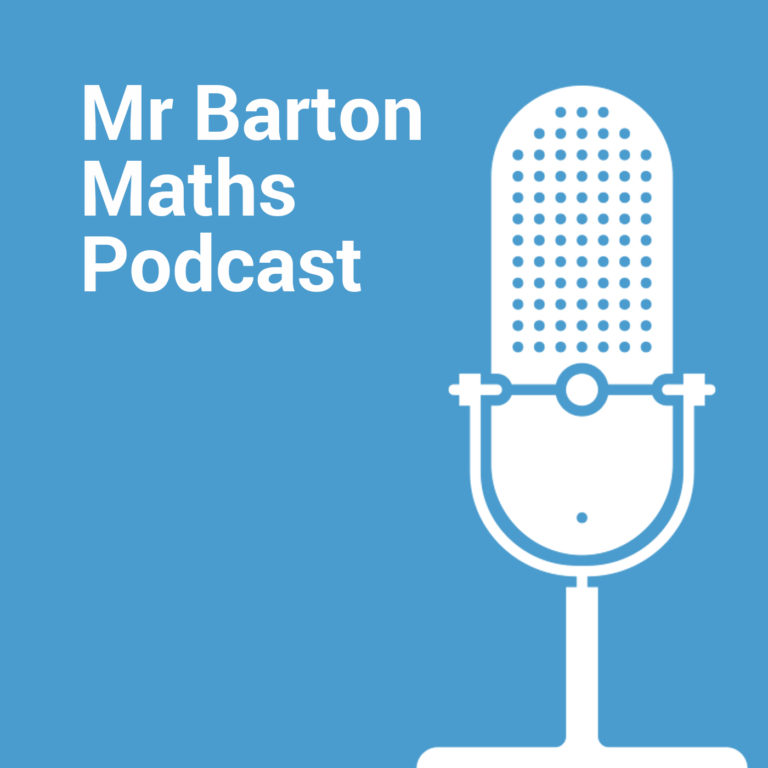 Mr Barton Maths Podcast
Craig Barton interviews guests from the wonderful world of education about their approaches to teaching, educational research and more. All show notes, resources and videos here: https://www.mrbartonmaths.com/blog/
#100 Daisy Christodoulou – Teachers vs Tech!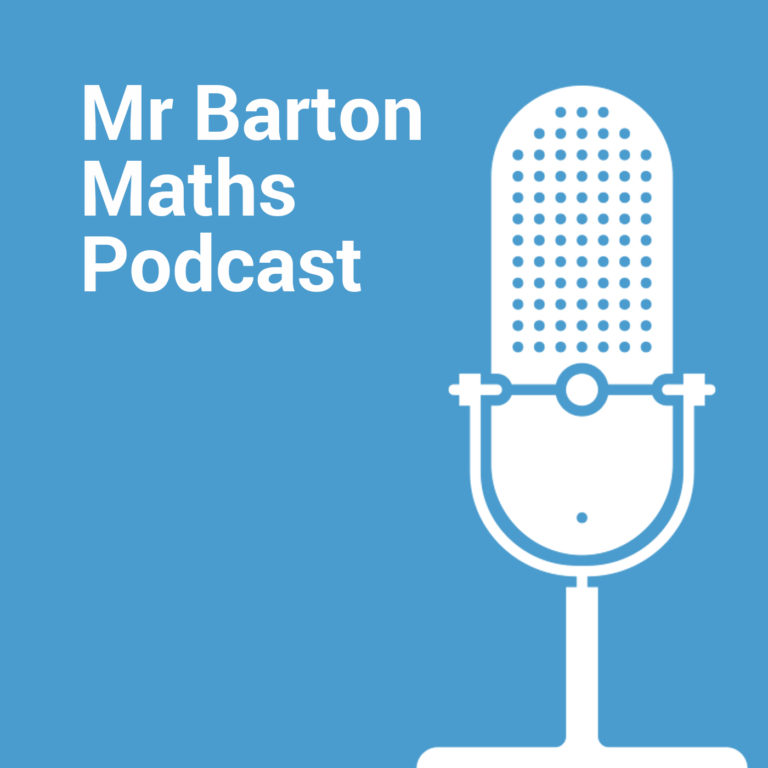 On this episode of the Mr Barton Maths Podcast, I spoke to Daisy Christodoulou.
Daisy is a former English teacher and the former Head of Assessment at Ark Schools. She now works for No More Marking, an online engine to help teachers with comparative-judgement assessments. Daisy is the author of three books – 7 Myths about Education, Making Good Progress and her new book – which is the subject of today's conversation – Teachers vs Tech?: The case for an ed tech revolution.
This is Daisy's 2nd and a half appearance on the show. She was first on back in 2017 for a full-blown episode, and then made a cameo a year later in a special episode about Comparative Judgement. I absolutely loved both of those episodes, but I think I might just love this one even more.
In a wide ranging conversation,we discussed the following things, and plenty more besides:
What has Daisy been up to since we last spoke?
How does Daisy view the 7 myths of education she wrote about in 2013 seven years later? Have things improved?
Why are we both a bit annoyed by the author of Sapiens?
And then we delve into all things EdTech – what is is good for, what are its limitations, what do all those buzz words like personalised learning and AI really mean, and how do we deal with equity issues.
Finally Daisy reflects on how her views about Ofsted have changed in the last few years.
I don't want to build this up too much, but this is a cracker of a conversation. Daisy is one of education's great thinkers, and has a rare ability to articulate her thoughts so clearly so that even I can follow what she is saying. And it left me with plenty to reflect upon in the Takeaway at the end of the episode.
On Twitter Daisy is @diasychristo
Her excellent blog can be found at: thewingtoheaven.wordpress.com
Her books are: 7 Myths about Education, Making Good Progress and Teachers v Tech
ARK Schools' homepage is: arkonline.org
No More Marking can be found at: nomoremarking.com
Other things we discussed:
Daisy's viral tweet
Daisy's podcast appearance about VAR and DRS
Diagnostic Questions
Eedi
Diagnostic Questions Revision collection
My usual plugs:
Thanks so much for listening, and I really hope you enjoy the show!
Craig Barton